6 Ways to Get Professional Development in Over the Summer
Teachers deserve to relax and recharge over the summer, but they just can't help but continue to pour into their jobs as teachers and stay connected to the education world over the summer. What can you say? Teachers are lifelong learners. These summer professional development ideas are the best of both worlds, allowing teachers to learn and grow on their own time, from wherever they are.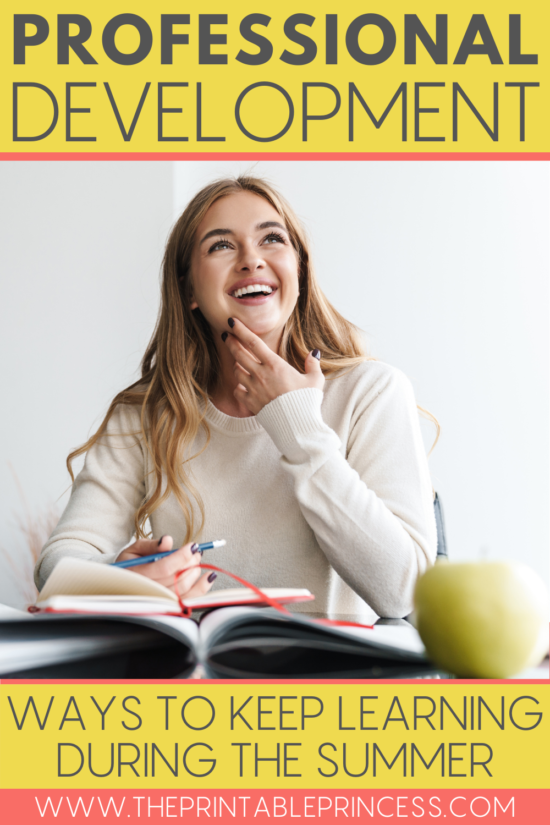 This article, along with many other articles on The Printable Princess, contains Amazon affiliate links. If you purchase through the links I earn a small commission. We only share links to resources and products we love.
Join Teacher Facebook Groups
One of the best summer professional development ideas (and year-round ideas) is to join teacher Facebook groups and learn from other teachers out in the field. There are so many Facebook groups out there that focus on different grade levels, subjects, and topics.
You can find groups just for kindergarten teachers, groups about classroom management, and so much more! These groups full of supportive educators that you can learn from, ask questions, and collaborate with. You can share tips, advice, ideas, brainstorm strategies, and ask questions.
There's something so comforting knowing you're in a safe space with people that are in the same spot as you, in the classroom, serving students. Plus, you can ask your new teacher friends in these groups for specific recommendations on summer PD ideas, so keep that in mind as you read on. 🙂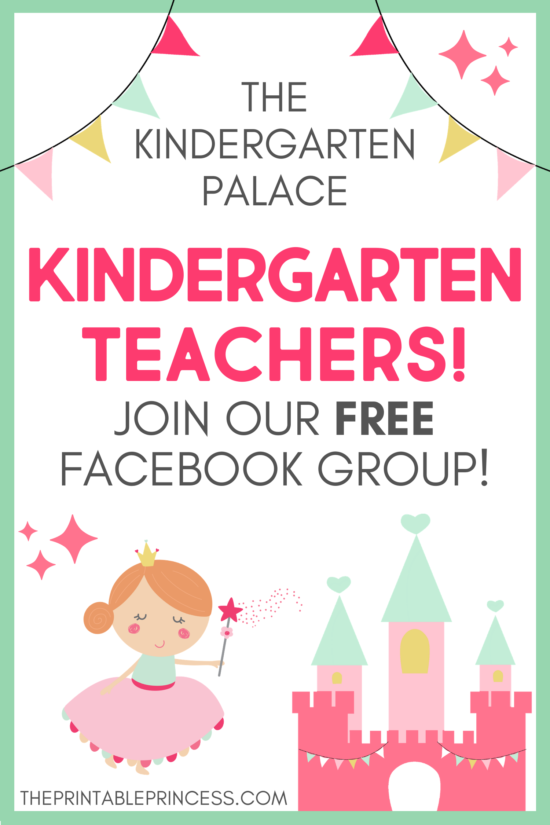 Read Professional Development Books
Summer is a great time to dive into a great professional development book or two. Teachers often struggle to find the time to read during the school year, let alone reflect on what they're reading. During the summer when your schedule is more relaxed and your mind is a bit clearer is the perfect time to read a PD book over a topic you're most interested in.
You can align your PD book choices to an area in which you want to grow or improve on next year. That may be classroom management, books surrounding a specific subject, or a book about a certain teaching strategy.
Again, ask your new teacher friends in Facebook groups or in your school building for recommendations. A coworker or administration may even have a copy of the book you're interested in that you can borrow over the summer.
A couple of my favorite PD books are A Fresh Look at Phonics by Wiley Blevins and Teach Skills and Break Habits by Dan St. Romain.
Listen to Teacher Podcasts
Another summer professional development idea is to listen to teacher podcasts. Podcasts are the perfect way to listen and learn while being hands-free. You can turn on a podcast while you go on a walk, garden, fold the laundry, or prep materials for next year.
Just like with PD books, you can find teacher podcasts on a variety of topics, subjects, and grade levels. You can go to your favorite podcast app and search the topic or grade level in which you want to learn about. You can also find several great podcast recommendations in this teacher podcast blog post.
Attend a Virtual or In-Person Conference
Attending a virtual or in-person conference is a great summer professional development idea that allows you to connect with other educators and collaborate. You can ask your administration if there are any in-person or virtual conferences coming up in your area.
Perhaps you and a teacher colleague can attend together. It's always nice to have a buddy to attend with so you can share ideas, go to different breakout sessions, and share your learnings. It's also a fun bonding time to attend conferences with a colleague and meet up with other teachers that you can stay connected with and learn from.
If you can't attend an in-person conference, there are several virtual conferences offered over the summer. Invite a teacher friend or your team over to attend with you. Grab a coffee, some snacks, and grow as educators in your comfy clothes together this summer.
After the conference, you can brainstorm ways in which you can apply what you learned to your teaching, classroom, and school building. It's important to put your learning into action and make a plan so that you're not just consuming information without putting it into practice.
Take an Online Teacher Course
There are so many online teacher courses available today to help you learn about topics that interest you. You can take online teacher courses through education service centers or universities. Many courses will offer college credit hours that you can use towards your teacher license renewal.
There are also many online teacher courses available that are self-paced and that you can complete on your own time. You can do a quick Google search for courses that cover the topics that you're interested in so that you can learn from other teachers about specific strategies that you want to implement with your students.
Oftentimes, you'll be able to receive credit hours with online courses. You may even be able to have your school district pay for access to courses that you take over the summer.
Learn Something New
One of the greatest summer PD ideas for teachers is to simply learn something new. During the school year, you're so busy planning lessons, teaching, analyzing data, and working with students that it may be hard to take the time to learn something new, whether that's a new technology platform, a new strategy, etc.
The summer is the perfect time to really dive into the strategies or platforms that you've been wanting to learn all year long. You can take the Google Certification, become a Seesaw ambassador, learn how to use Boom Cards in your classroom, or simply learn new ways to make word work more fun for your students.
Think about your goals and the other summer professional development ideas you're diving into and align your learning with those to truly become an expert and apply what you've learned in your classroom next year.
Do you have a favorite PD book, teacher podcast, virtual conference, or teacher course? I'd love you to share it in the comments below!