Free Christmas Sight Word Books
Practicing sight words is a critical beginning reading skill. Sight words are everywhere; in the classroom and the real world. Beginning readers need a lot of opportunities to work with sight words both on their own and in sentences. It never seems like there are enough emergent readers for students to practice with! I am so excited to share with you these FREE Christmas sight word books, perfect for sight word practice this holiday season!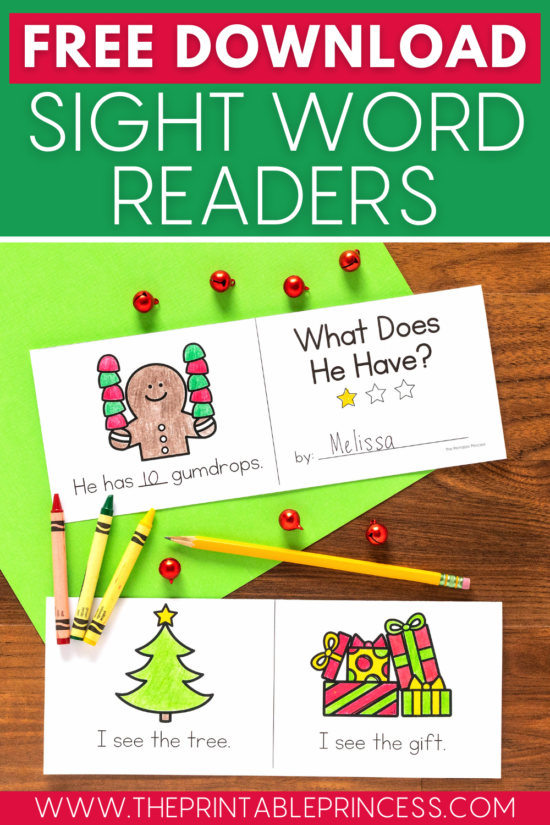 This set of 3 free Christmas sight word books are perfect for emerging readers. They have predictable text patterns and clear pictures to help them determine what the words are. Students will love coloring the pictures to match the sentences, making this a great activity for practicing direction-following as well.
As students read these Christmas books, they will also expand their vocabulary with holiday and seasonal words, learning how to properly use them in context. Students will have fun growing their skills and gaining confidence as readers with these festive sight word books.
These readers are the perfect addition to your holiday lesson plans as they will keep your students engaged and on task during the busy weeks before winter break.
Christmas Sight Word Books Freebie
One of the best features of these sight word books is they are super easy to prep! Teachers don't have extra time during the holidays to print, cut, staple, or glue mini readers together. You're in luck because these books only require 1 page per book and NO cutting, stapling, or gluing. (And all the teachers shout "hooray!")
All you have to do is print 1 book for each student. Model how to fold the book with your students and then help them prep their own book. This is a great activity to work on fine motor skills!
They will simply fold the books in half along the dotted line lengthwise, or "hot dog" style. Then, they will fold on the next dotted line widthwise, or "hamburger" style. That's it! The book is ready for them to write their name on and start reading!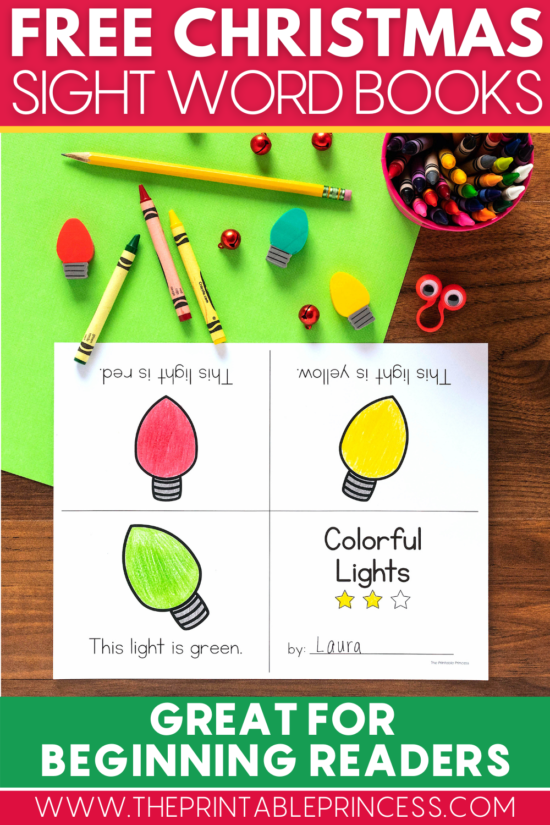 Using the Christmas Sight Word Books
To use the Christmas sight word books, students will first write their name on the front of the book. Since the pictures are in black and white, students can color the books to make them their own.
This is a great opportunity to encourage students to think critically and color the pictures to match the sentence and the real-world picture. They will take pride knowing that they read and colored their very own book!
Students will read the Christmas books, pointing to the words as they read, working on one-to-one correspondence and fluency. Each time the student completes the whole book, they will color a star on the front page, keeping track of how many times they have read the book.
There are 3 stars on each book. That makes 9 different opportunities for students to practice between the 3 books! Of course, they can read it even more times than that, too!
Ideas for Differentiation
There are so many ways that you can differentiate these free Christmas sight word books! To focus even more on the sight words in the books, you can give students a yellow highlighter or crayon and have them highlight the sight word of focus on each page. This is another way for them to familiarize themselves with the word. This is a great strategy for visual learners!
These books can also be used in a variety of instructional settings. They would make a great morning work activity or small group activity. You could have students partner up to read together or read them independently as a part of your literacy block or as an early finisher activity. These books can even be used to assess your students' sight word fluency.
If your school does a reading buddy day where an older grade joins your class to read Christmas books, your students could read their Christmas sight word books to their reading buddies as well. This makes them feel so special!
These sight word books also make great take-home books for students to read at home with their families. If you send home books for students to read and mark on a reading log, these would be the perfect fit for their take-home bag of books. You can even send them home with a fun winter break reading log challenge and give students a prize for bringing them back.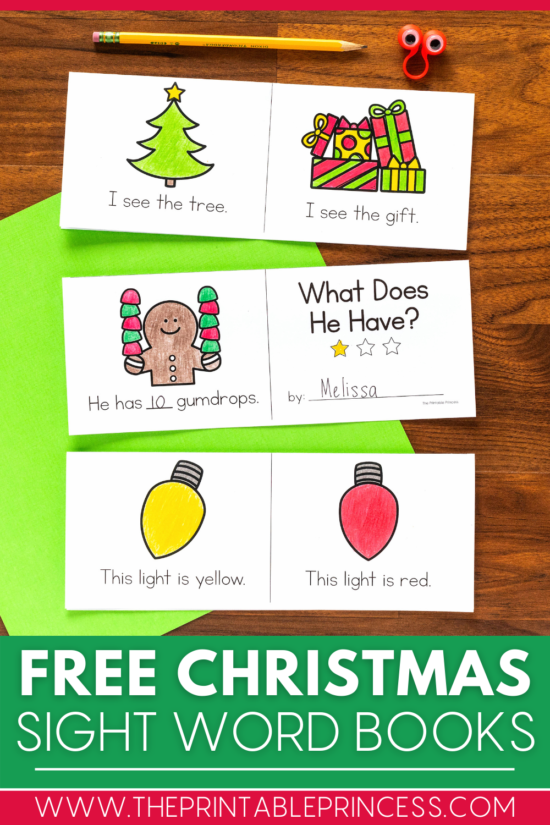 Craving More Sight Word Books?
Are you craving even more sight word books to use with your students? These Kindergarten Sight Word Books are the perfect way to continue practicing sight words all year long. There are 40 pre-primer sight word books included. They follow the same prep instructions and format for students to use as the Christmas books.
Want to step up your sight word game even more without upping your prep time? This No Prep Sight Word Bundle is perfect for kindergarten and includes all of the sight word books along with 3 other no prep sight word resources for the year: sight word worksheets, sight word sentences, and sight word fluency practice! Your students will be sight word masters in no time!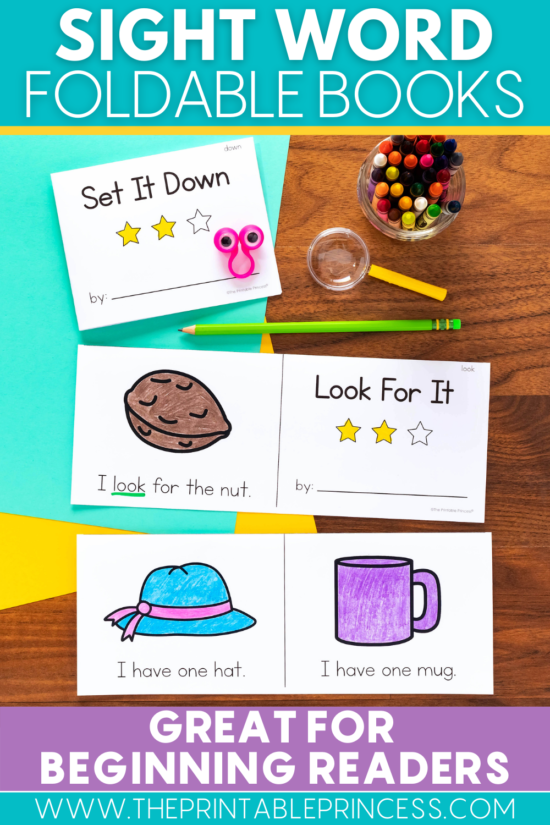 You can download your FREE copy of the Christmas sight word books by filling out the form below. They'll be sent straight to your inbox!
I hope you and your students enjoy them!