Kindergarten Worksheets That Work With Any Curriculum
No matter what curriculum you use for math and literacy, it's always nice to have a stash of no prep kindergarten worksheets on hand. While your lessons shouldn't rely solely on worksheets, there's definitely a time and place for them in the classroom.
Read on to learn the benefits of keeping grab and go kindergarten worksheets and activities on hand.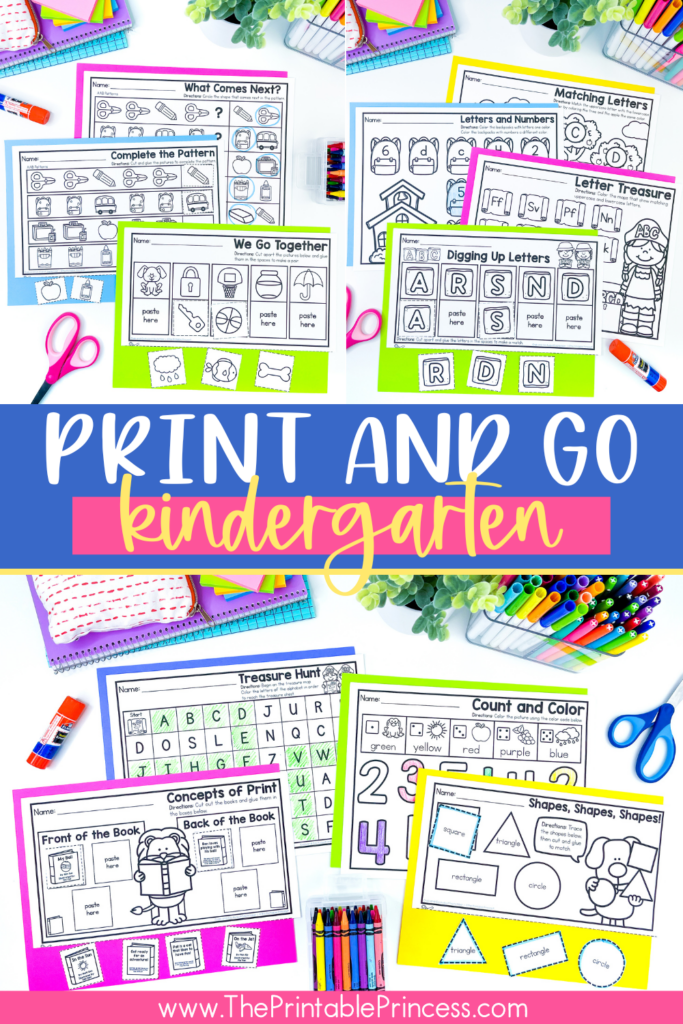 Benefits of No Prep Kindergarten Worksheets
Extra Skill Practice
One of the benefits of using no prep kindergarten worksheets in the classroom is they can be used as extra skill practice.
These math and literacy worksheets can be used to supplement your curriculum, reteach, and provide more opportunities to brush up on skills. Plus, they make learning fun!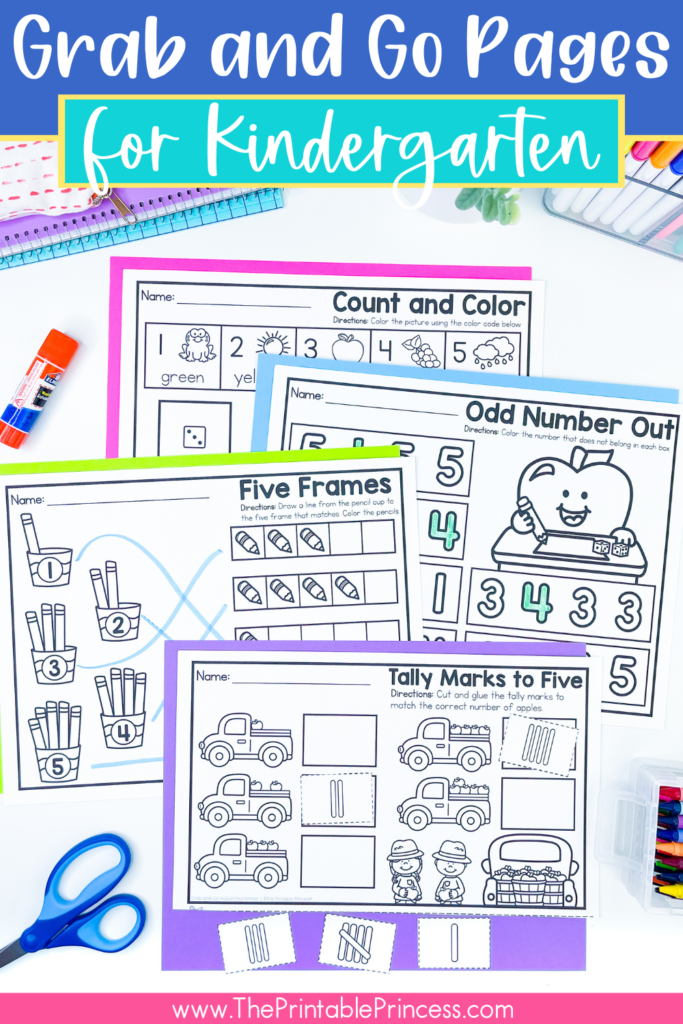 Back-Up Activities
Have you ever had to attend a meeting last minute during the day? Or perhaps your schedule changed due to a canceled assembly? It can be tricky to figure out what to have your students do in these last-minute situations.
With print and go worksheets always in your back pocket, you can pull them out anytime you need a quick activity. Print and store them ahead of time and you'll always be prepared.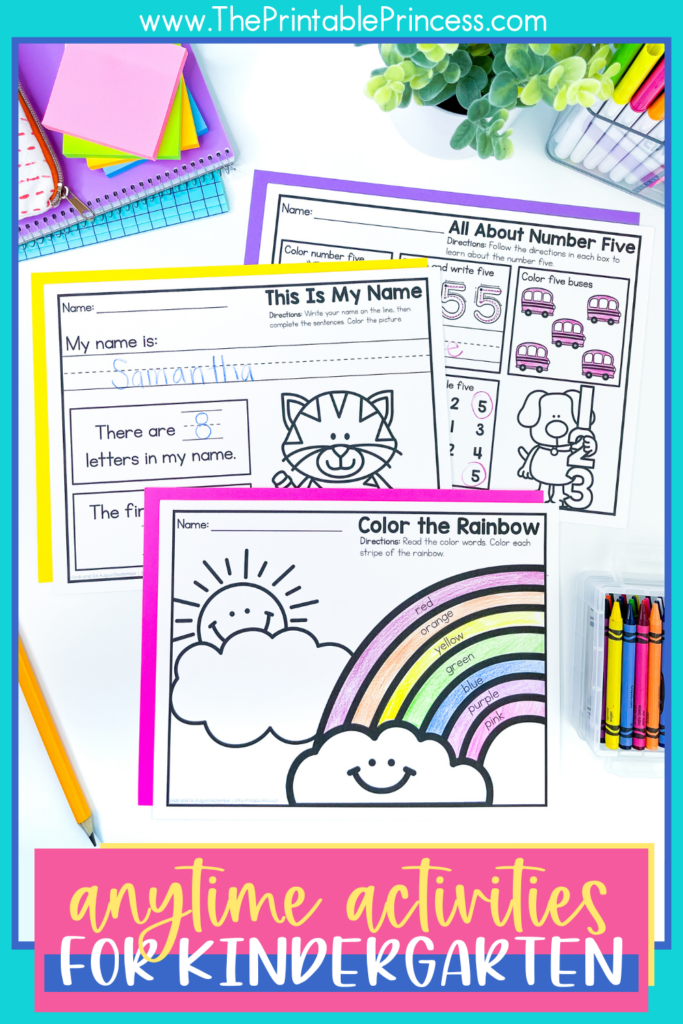 Versatile Learning Activities
The best thing about grab and go kindergarten worksheets is they are so versatile. You can add them to your morning work routine, math and literacy centers, or independent practice activities.
Need something to keep your early finishers busy or pass the time in between subjects? These math and literacy worksheets are perfect for early finisher activities and time fillers.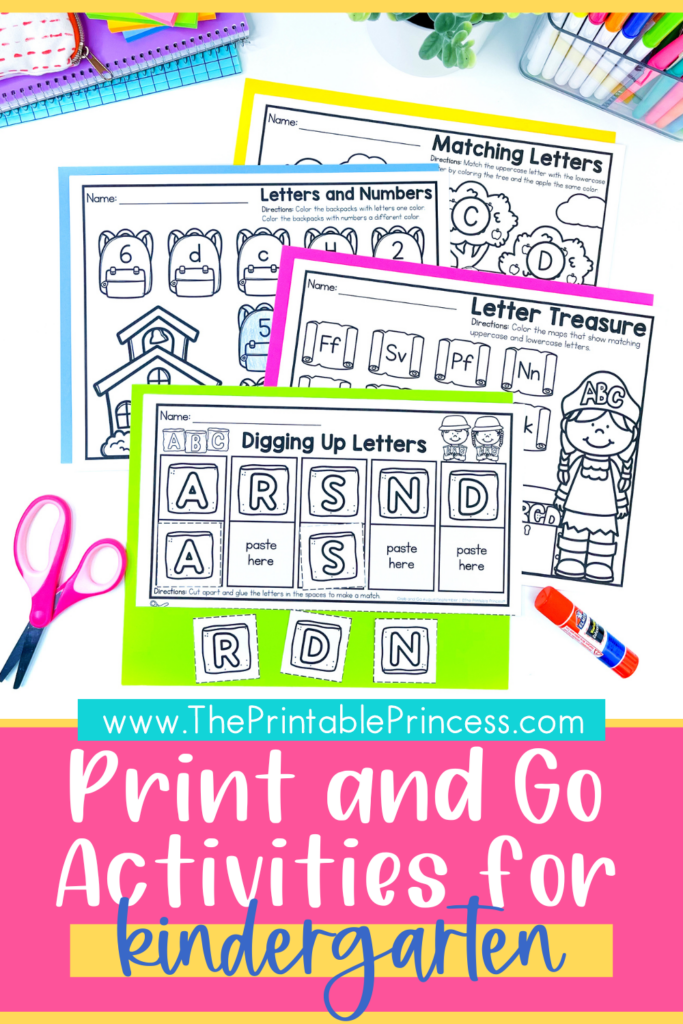 Skill Checks and Student Portfolios
It's important to do quick skill check-ins with your students throughout the year. This helps you see if they've mastered the skill, are on their way to mastering, or need extra practice.
Grab a no prep kindergarten worksheet to assess your students' skill level. Then, you can add the activity to your student's portfolio.
This is a great data point that can help you see their progress and make decisions. These are perfect to pull out during parent conferences or meetings too.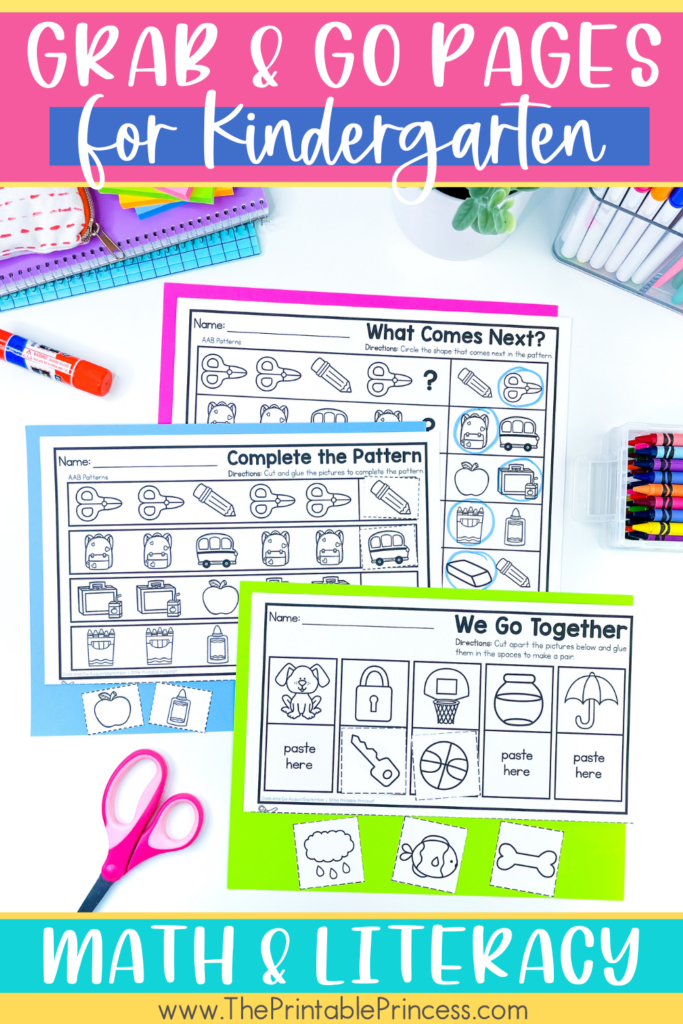 At-Home Practice
No prep math and literacy worksheets are great to send home with students for at-home practice. This encourages parent involvement and a school-home connection.
Since these worksheets only require basic supplies like pencils, crayons, and scissors, they're a great at-home activity option.
You can also send these home with students to use as extra practice over long breaks. If a child is out sick and can't participate in classroom activities, you can send these home to help them keep up their skills.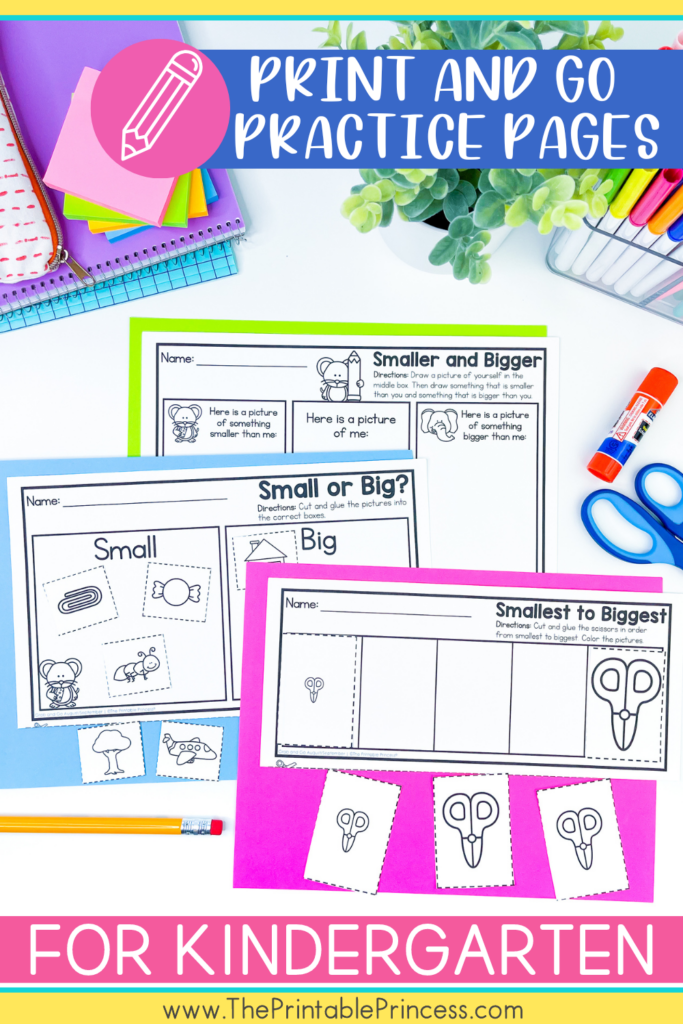 By having grab and go worksheets on hand at all times, you'll always be prepared for whatever life throws at you.
You'll never be stuck with a chaotic classroom and 10 minutes left of class with nothing for your students to do. You'll never have to worry about not having enough data to present parents at conferences.
Keep a stash of grab and go kindergarten math and literacy worksheets each month that align with the skills your students are learning.
If you're looking for no prep worksheets for kindergarten, check out this year-long bundle of Grab and Go Kindergarten Learning Activities!
Each month, you'll receive a themed set of math and literacy worksheets to use with your students. These were created specifically for kindergarten. The skills progress as the year goes on. That way, your students are always practicing the skills they need.
Comment below and let me know which skill your students would benefit from extra worksheets and practice on.