Free Fine Motor Activities
You may not realize it, but fine motor activities are something you do every single day. From buttoning your clothes, cutting your food, to writing and cutting. All of these activities require the use of fine motor skills. Can you imagine how difficult life would be without fine motor development? Today I wanted to share some free fine motor activities to help you help your little learners in the area of fine motors.
As teachers, parents, and caregivers, it is super important to help children develop these skills early on so that they can be successful and independent later on in life. Developing fine motor skills will help students as they learn to write, color, cut, and glue in school.
The good news is, teaching fine motor develop doesn't have to be hard or require a lot of work. But it does take time, practice, and repetition. There's lots of fun and easy ways to practice fine motor activities.
These free fine motor activities can be used a few different ways, which means you can use it over and over again and still keep it fun and fresh.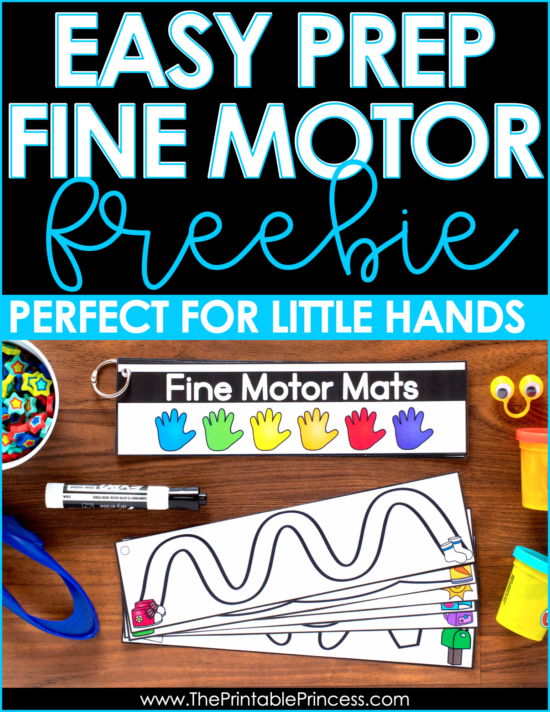 This article, along with many other articles on The Printable Princess, contains Amazon affiliate links. If you purchase through the links I earn a small commission. Clicking these links does not cost you any extra but helps this website to keep great articles and freebies coming your way.
This free fine motor activities resource includes a variety of activity mats and a printable cover. Print, laminate and cut apart the activity mats and front cover. There is a hole punch in the upper left corner. You can punch a hole and store these on a metal ring.
Use dough.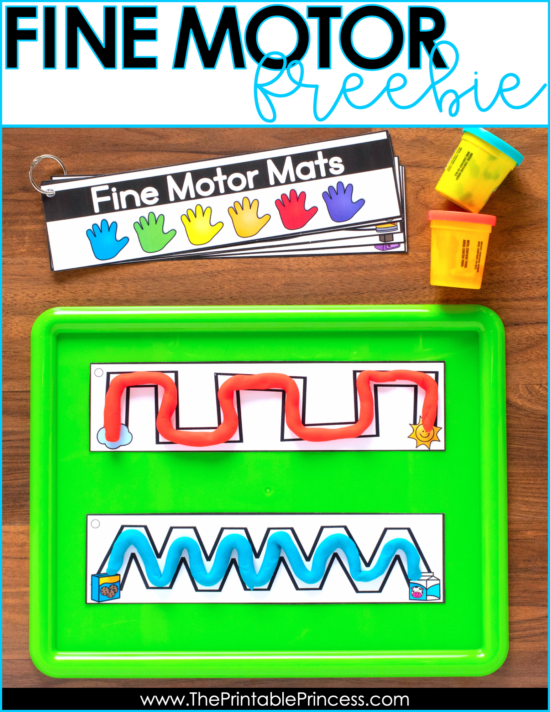 Play dough is a great way to practice fine motor. From kneading and rolling to squishing and pinching – all of these motions help strengthen the little muscles in our hands.
For this activity students will roll the play dough to form long snakes. They will take those long snakes and manipulate them to make the shape on the activity mat. You'll definitely want to laminate the mats so the play dough doesn't stick to the paper.
Use mini erasers.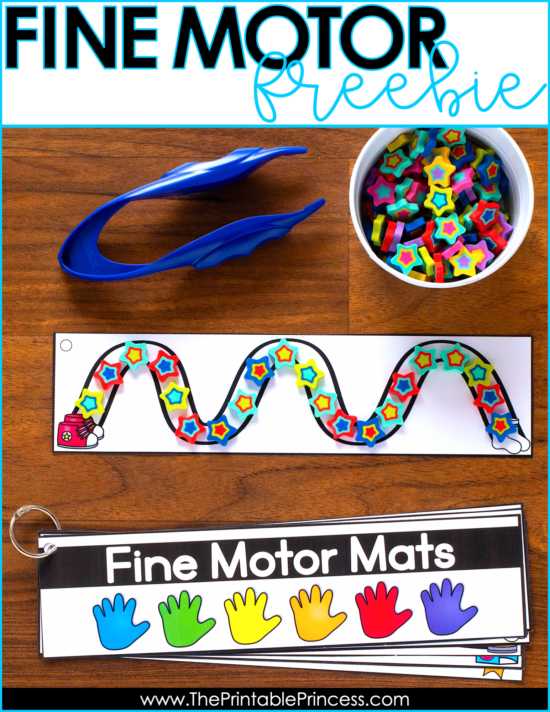 I don't know who loves mini erasers more, students or teachers. They come in a variety of themes and make awesome inexpensive manipulatives. For this activity, smaller mini erasers work best.
Supply students with mini erasers and have them place it on the mat, Students use those small muscles as they place the erasers on the mat and line them up just so. Plus if you add in some chunky tweezers it stretches the activity and adds a bit of an extra challenge.
Use dry erase markers.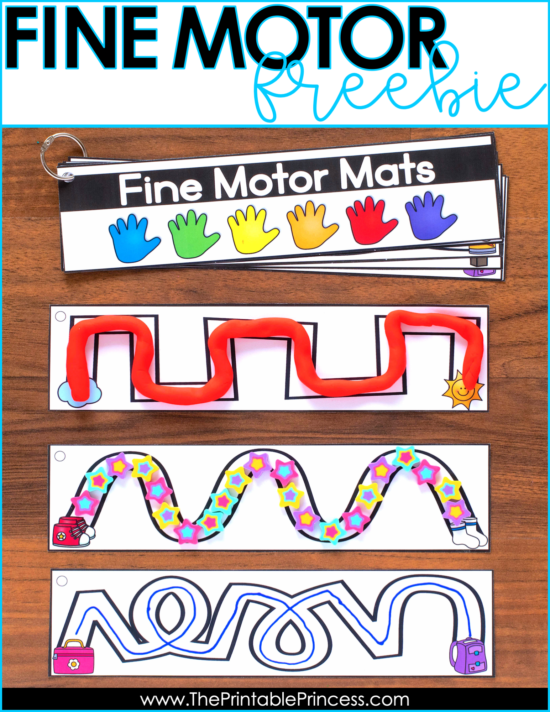 Dry erase markers also work well on these mats (again, laminate first!). Plus it's a great opportunity to practice proper pencil grip. Be sure to have your learner start at the left side of the mat and move to the write side, because that's the way we write.
Along with the three ideas mentioned above, you could also use wikki stix, bingo dabbers, pom-poms or yarn.
Get your free copy e-mailed right to your in-box.
Practicing fine motor skills doesn't have to be boring. There's lots of fun ways that students can strengthen and build those skills. It just takes practice and repetition – a little each day. What are your favorite fine motor activities?