Apple Pie in a Cup + Freebie
If you're a PreK, Kindergarten, or First Grade teachers there's a good chance you've got an apple theme planned for the month of September or October. Apple week is one of our first "official" themes of the year. It's also one of my favorite themes to cover.
One of the best things about apple week is all of the delicious treats and taste testing. Apples, applesauce, and my favorite…apple pie in a cup. The ingredients for Apple Pie in a Cup are simple and it's so easy to assembly. All you need is graham crackers, diced apples or apple pie filling, whipped cream, and cinnamon. There is no baking required, which is my kind of baking.
It's the perfect way to fill the afternoon if you've spent the morning at the apple orchard. Or it's a great Friday activity to end apple week. Depending on the size of your group, you can have students make the pies or simply pass them out.
I should also mention that this snack goes PERFECTLY with "Amelia Bedelia's First Apple Pie". It's an adorable story, if you don't already have the book you can check it out on Amazon using my affiliate link: Amelia Bedelia's First Apple Pie. I like to read the book as students eat their snack.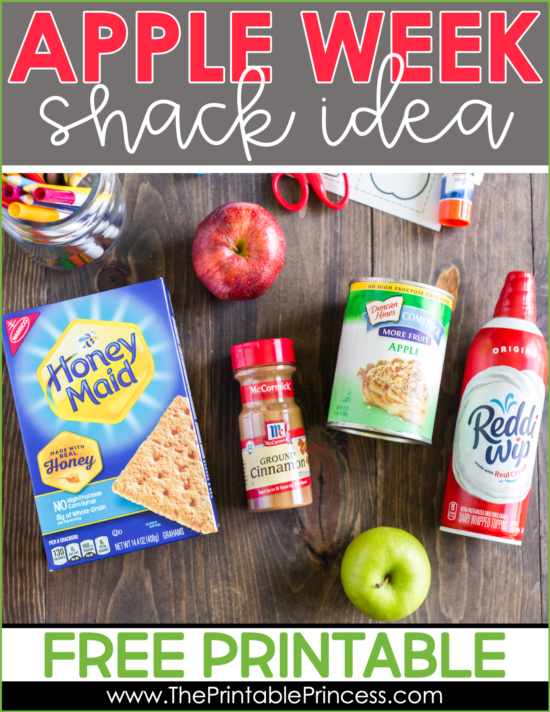 Step by Step Directions:
You'll start with the graham crackers. Each Apple Pie in a Cup needs one to two graham crackers, depending on the size of the cup. If you're doing this with a small group of students, you can put the graham cracker in a zip top bag and have the students crush it. Why not sneak in a little fine motor work, right?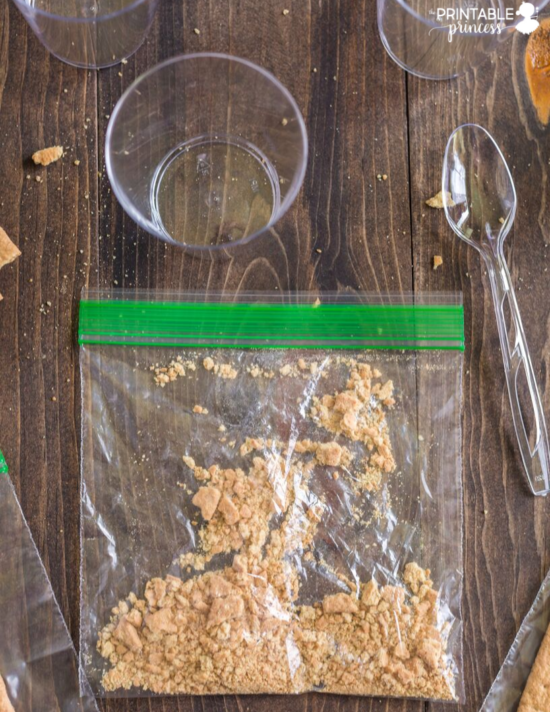 For a whole group activity, you can either pre-crush the graham crackers or put several in a gallon size zip top bag and let students take turns crushing the graham crackers. Once the graham crackers are in small pieces, you'll want to put a generous scoop or two on the bottom of the cup. If you're in a real hurry, they sell pre-crushed graham crackers by the pie crusts at the grocery store.
This graham cracker layer is the base or crust for the apple pie in a cup.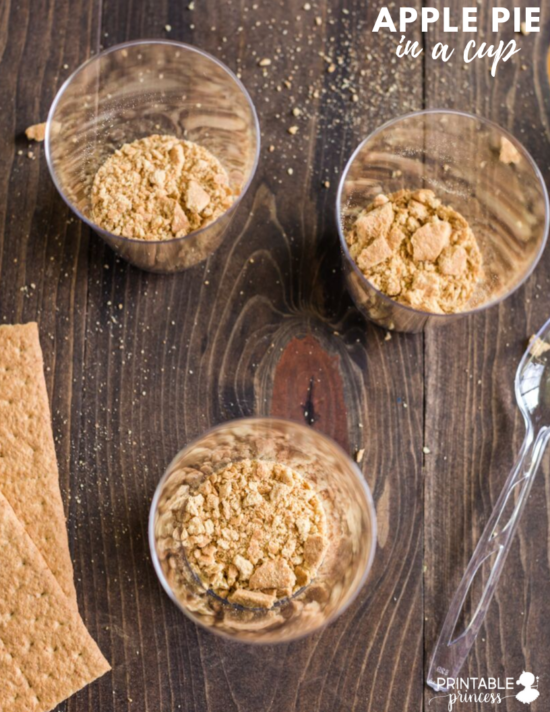 For the next step to make the apple pie in a cup, you'll add the apple pie goodness. You can use apple pie filling or diced apples. I used a 21oz can of apple pie filling. You can warm the apple pie filling up in a crock pot or microwave – but that is definitely not necessary. I put about two heaping scoops on top of the graham cracker crust. Depending on the size of your scoop, you can make about 6-8 pies per can of pie filling.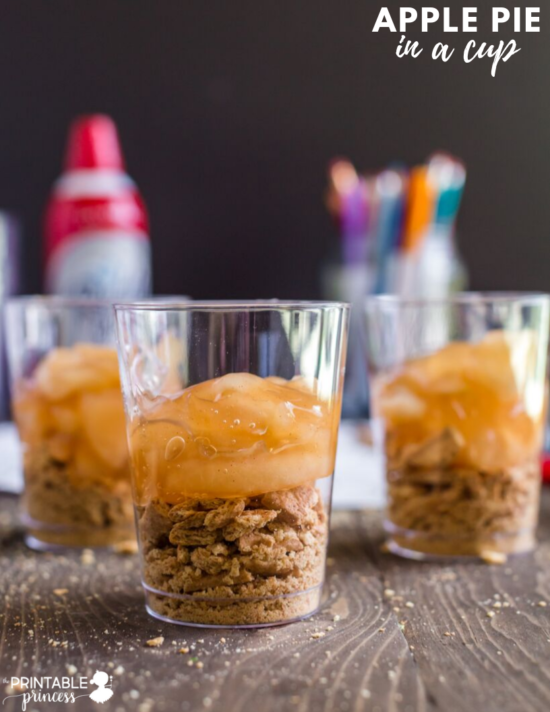 Next you'll add some whipped cream and top it off with a sprinkle of cinnamon or cinnamon sugar. Do you need the sprinkle of cinnamon? No, but I think it looks prettier and it makes the whipped cream taste yummy!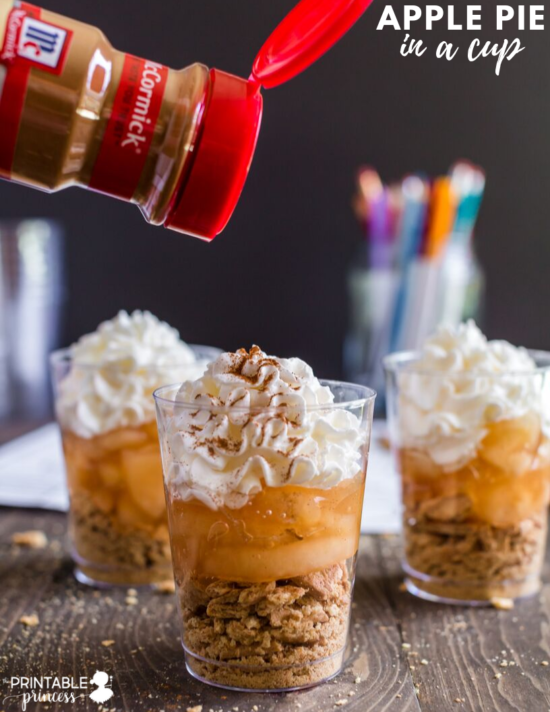 Supply students with a spoon and let them dive in!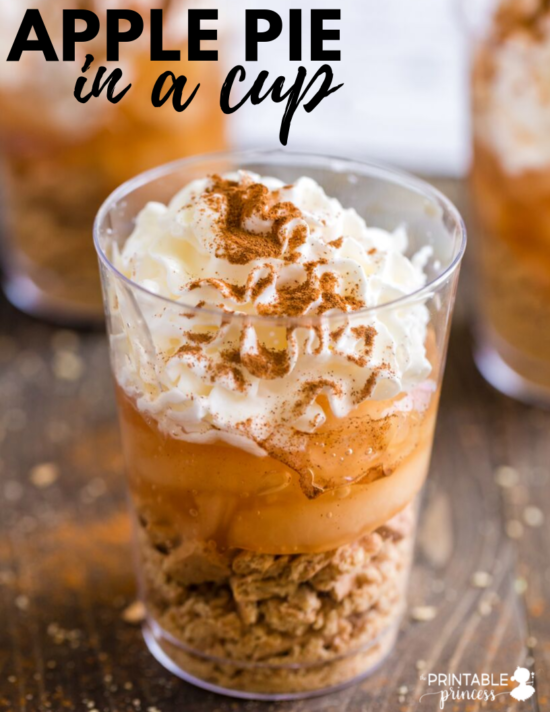 For step by step directions on how to make the Apple Pie in a Cup snack-tivity, check out this video:
Sequencing Freebie:
As I mentioned at the beginning of this post, I like to read Amelia Bedelia's First Apple Pie while the students enjoy their snack. If you're wanting to turn this into a "snack-tivity", I created a recording sheet to practice sequencing.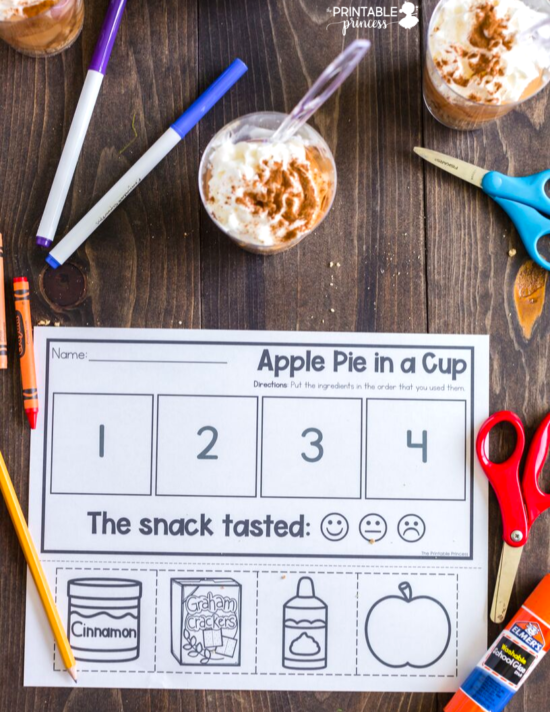 Students cut apart the pictures and put the ingredients in order. They also can color the faces to show their feelings about how the snack tasted.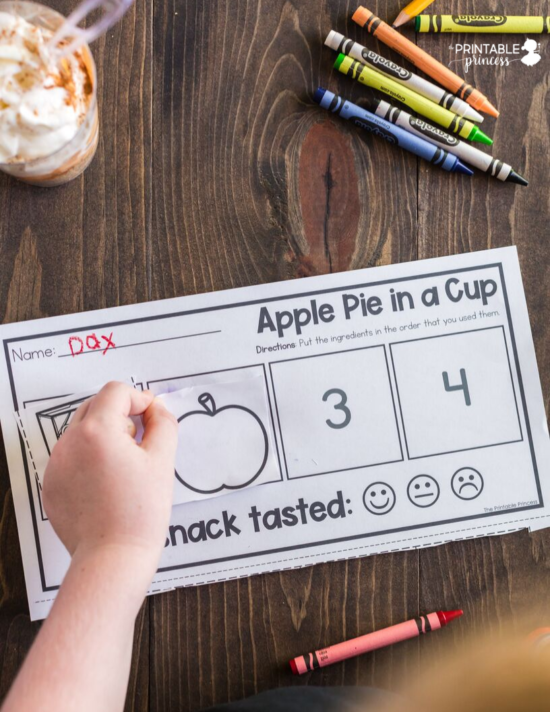 Click here to download the free recording sheet. If your class has finished apple week, be sure to pin one of these images to remind you for next year!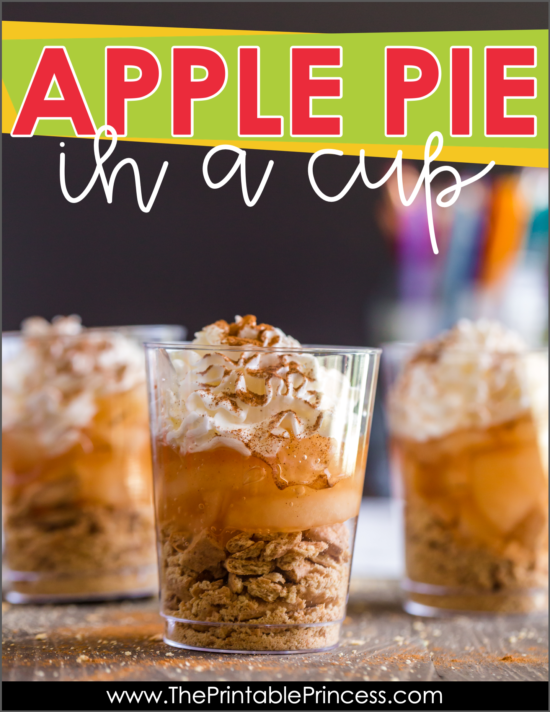 Until next time,