10 Fun Ideas for Celebrating the Last Week of School
As the end of the school year draws near, it's a great time for you and your students to reflect, bond, and celebrate. These last week of school ideas are the perfect way to look back on all that you've learned and accomplished together over the past year. Your students will head home for summer with great memories and excitement from all the fun you've had in the last week of school.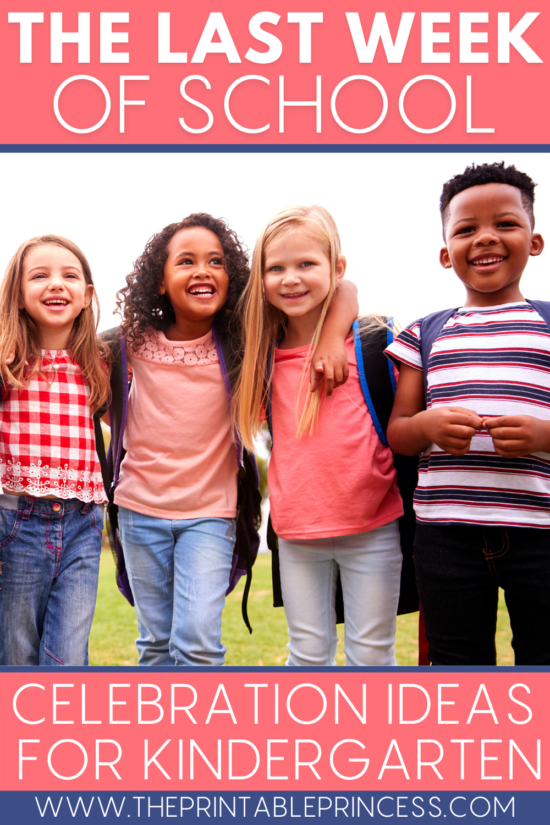 #1: Celebrate the End of Your ABC Countdown
An ABC countdown is a super fun idea for celebrating the end of the year. It starts 26 days before the end of the school year and wraps up on the final day of school. To create an ABC countdown, make a calendar for each day for the last 26 days of school. Each day will have a special theme or activity for your students to participate in.
You can make the themes and ideas for each day as simple or elaborate as you'd like. You can read all about it and find example themes and activities in my End of the Year ABC Countdown blog post.
Start with A and go to Z or vice versa. However you choose to count down, your students will have a blast!
#2: Make an End of the Year Memory Book
This last week of school idea will have your students reflecting on all of the memories from the year and the growth they've made. Completing an end of the year memory book is a great way to look back at the year, but also allow your students to have a creative outlet with their writing during the last week of school.
You can choose the pages and themes that work best for your class. This would be a great activity to do during your writing time during the last week of school or even during morning work.
When all of their pages are complete, you can add a front cover and staple or bind the pages. End of the year memory books are cherished by students and families and are often the mementos that they get out at their child's high school graduation, wedding, or other big life events.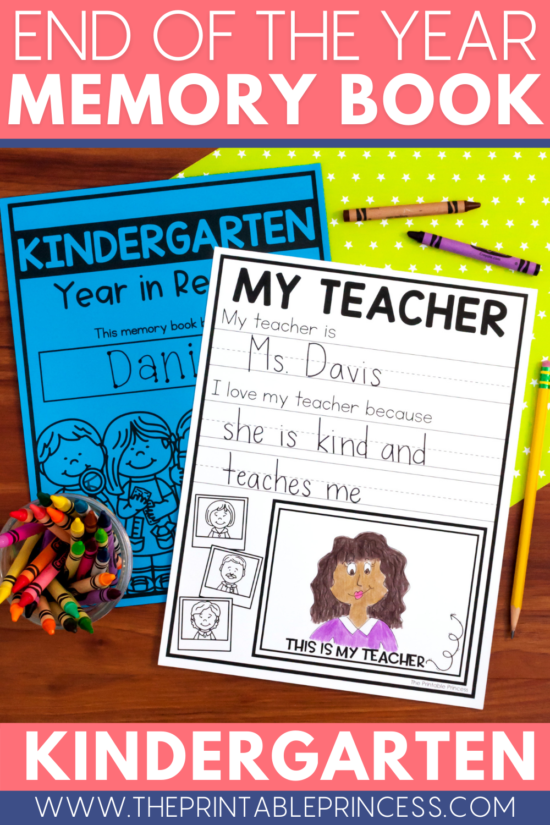 #3: Visit the Park
Another exciting last week of school idea is to visit a local park with your students. If your school and the parents of your students give you permission, it's fun to have a park day at a local park at the end of the school year. It's like a mini field trip for your students.
If there are multiple sections of your grade level, team up together to have a whole class park day. You can ask for parent volunteers to attend the park day and help supervise and play with the students.
At the park, your students can play, socialize, and even participate in organized relay races and games set up by you and your parent volunteers. Start your day with organized games and then let your students play on the playground before eating a special snack or sack lunch at the park.
If you can't visit your local park, you can do this on your school's playground and still hold organized games, invite parents to volunteer, and eat outside.
#4: Have a Picnic
Speaking of sack lunches, another great last week of school idea is to have a picnic outside at school with your students. Everyone can take their school lunch outside for a picnic, fresh air, and good conversation. A change of scenery and getting outside is a good boost for everyone's energy and morale during the busy last week of school.
After you finish your lunches, this would be the perfect opportunity to participate in some easy outdoor learning games with your students. It can be tricky to keep everyone on task during the final days, but getting outside and trying a new learning game is a sure way to engage your students.
#5: Make Ice Cream Sundae Recipes
Another last week of school idea that will have your students applying informational writing and sequencing skills is making ice cream sundae recipe cards.
To begin, students will draw a picture of their ice cream sundae creation on a piece of card stock or construction paper. Leave a space at the bottom of the paper large enough to glue on a large notecard.
Students will add details and color their sundae. After their sundae illustration is complete, they'll create the recipe card on a large notecard. Model how to start with the name of the recipe, list the ingredients, and the steps for making it. You can do a sample on the whiteboard to help guide them.
After the recipe is complete, glue the recipe card to the bottom of the paper, underneath the illustration. This is a great writing and art cross-curricular activity for the last week of school.
To celebrate even further, you can have an ice cream sundae party together afterwards. You can provide various toppings and see if your students can follow their own recipe when making their sundae.
#6: Deliver Cards to Faculty and Staff
To encourage your students to show their appreciation of teachers, administrators, and school staff, you can make cards for different people around the school, wishing them a happy summer and thanking them for all they do.
Simply fold colored construction paper and allow your students to write a special message and decorate the card. As a class, you can go on a school tour and deliver the cards to the various faculty and staff members. This is sure to brighten everyone's day!
#7: Write Letters to Future Students
Now that your students have officially made it through the school year, they may have some advice for future students entering their grade level. Your students can write letters to next year's students, telling them what they'll love and can expect the next year. They can give them advice and write an encouraging message.
Your students will feel so much pride knowing that they've accomplished so much as they tell the future students about what they'll learn and do.
#8: Have an End of the Year Awards Ceremony
Another last week of school idea is to celebrate your students' accomplishments and growth with an end of the year awards ceremony. You can hand out special, personalized awards to your students to acknowledge their unique personalities and the growth they've made over the year.
To make it super special, you can play celebration music and invite the school principal to join to help hand out the awards. Do a special cheer as a class for each student as they receive their award.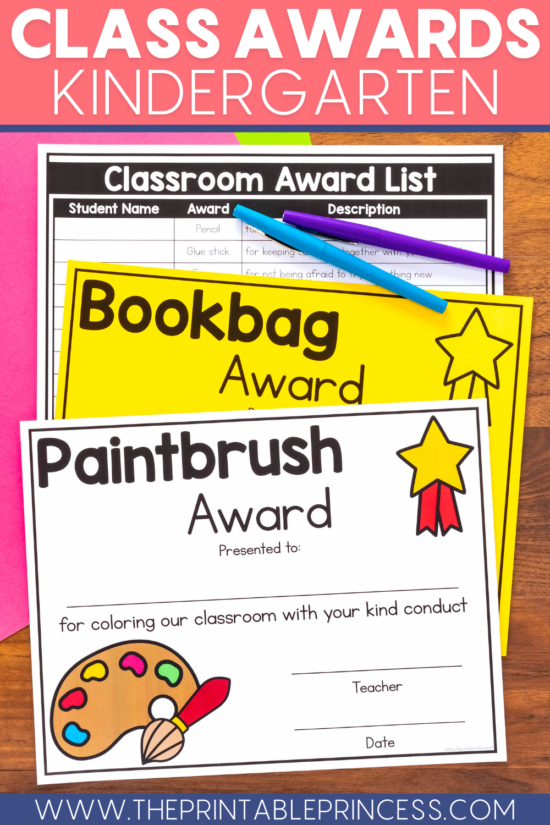 #9: Make Packing Up Fun
While the last week of school is full of fun, there's also a lot of packing up and organizing that needs to be done. This doesn't have to be stressful though. Involve your students and make it fun by playing music and having a cleaning and organization party.
Before you begin, give students instructions on items that need to be put in their book bags, tossed in the trash, or stored in the classroom. You can have different stations around the room for them to help you organize supplies.
For example, extra school supplies can go on a back table, manipulatives can go on the carpet, books can go in a basket, etc. Not only will your students feel helpful, but this will cut down on your workload, too.
#10: Have a Movie and Popcorn Party
After your desks are cleared and the room is organized, you may have some extra time on your hands where you don't want to get out supplies. What better time for a movie and popcorn party?! Play a school-approved movie and pop popcorn for your students to enjoy before that final bell rings for the summer.
I hope you enjoyed these last week of school ideas and will incorporate them into your final days of school. I'd love to hear which ideas you try in the comments below.