Strategies for End of Year Spiral Review
As the school year winds down, there's one item that's sure to be on your weekly lesson plans…spiral review. You may be feeling the overwhelm of reviewing all of the skills learned throughout the year in just a few weeks. Let's ditch the stress, teacher friend, because these end of year spiral review strategies will help you seamlessly incorporate spiral review and fun into your day.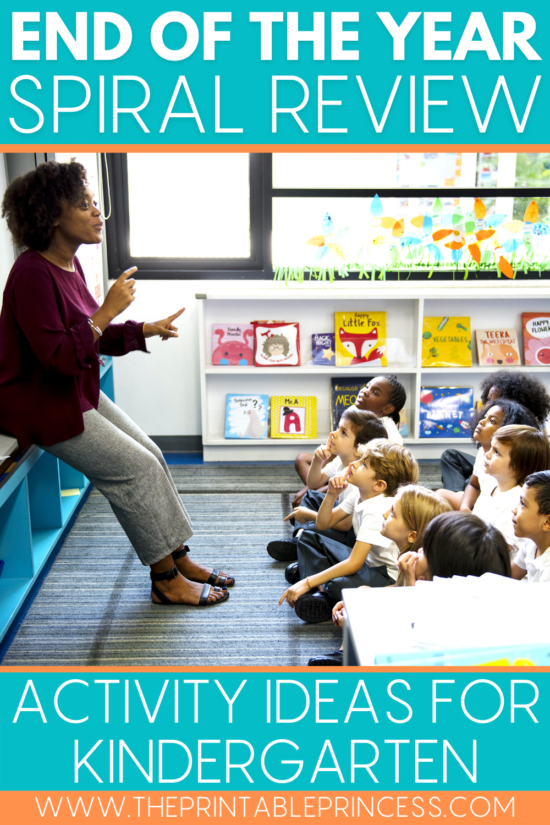 Morning Work and Early Finishers
Some of the best times of day to incorporate end of year spiral review is during your morning work time and early finisher time. These are two times of day that teachers often struggle to find meaningful activities for their students to do.
However, it's the perfect time to add in a little spiral review.
During morning work and early finisher time, you don't have to ability as a teacher to explicitly teach new skills, as you are welcoming or working with other students.
Therefore, this is the perfect opportunity to provide your students with hands-on end of year review activities that will help them review previously taught math and literacy skills independently.
Since spiral review during these times is done independently, you can easily differentiate to meet the needs of your students. If you have students who need more support on certain skills, you can give activities that meets them at their level.
On the other hand, if you have students who have mastered their kindergarten skills, you can challenge them with 1st grade activities.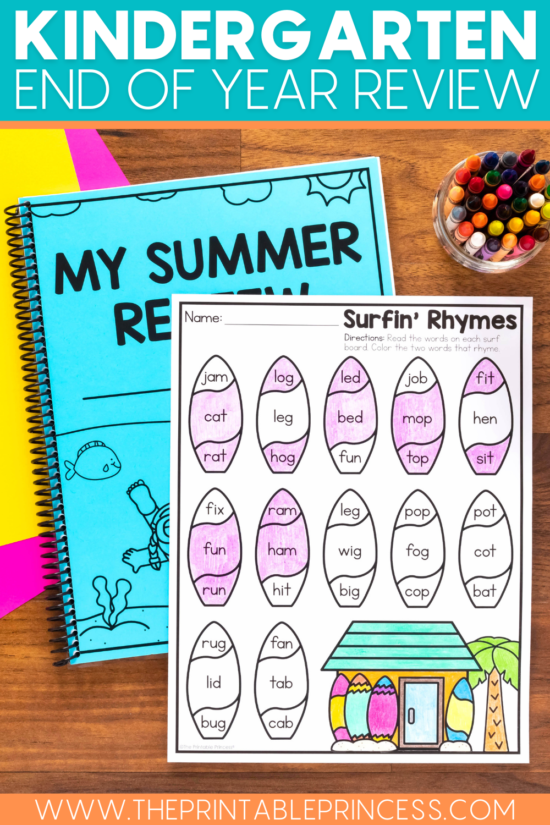 Calendar Time
Calendar time isn't just useful for saying the date and determining the weather. It's also an awesome opportunity to sneak in a little spiral review. Some of the ways you can add spiral review to your calendar time are:
Count the days of school
Count the number of days until the next student's birthday or school event
Show the number of the day on a 100s chart or by writing it on a whiteboard
Model the number of the day with straws or base ten blocks
Choose a number and count on to 100
Sing the ABC's song
Practice rhyming words by saying a word and having students recite rhyming words (can use CVC or CVCe words)
Write word family words on whiteboards (can use CVC or CVCe words)
Play a sight word review game, such as Sight Word Clues
Dance and sing to an educational brain break or video
Mini Lessons
At the end of the year, you may want to reteach and review concepts more in depth, but you don't have time to devote an entire math or literacy lesson to the concept. A great way to reteach and review is by using mini lessons.
Mini lessons allow you to focus on one skill or concept, making it effective for end of year spiral review. Your students will stay on task as the lessons are only about 10-15 minutes long.
They include a short teaching segment followed by hands-on practice to give your students an opportunity to apply their learning.
Mini lessons also give the teacher time to visit each student and see how they're doing with the concept or skill. This allows them to offer the support each student needs to work towards mastery.
Center Rotations
Using center rotations as a way to spiral review is a smart move for your schedule! Not only are centers a perfect way to review at the end of the year, they're also a great way to spiral review previously taught skills all year long.
You can use your already prepped math and literacy centers to spiral review during your spring and summer center rotations. Simply rotate through these centers to practice key skills learned throughout the year.
You can also differentiate your centers depending on the skills your students need to practice most. You can split your students into groups and assign centers that address the skills they need to work on. This allows you to give extra practice or more of a challenge as needed.
To increase student motivation, you can give them multiple math and literacy center and game choices. Have them vote on their favorites. The choices with the most votes get added to your center rotations first.
You can sprinkle in all of the other center options and games throughout the coming weeks in order to use them all and review all of the key skills.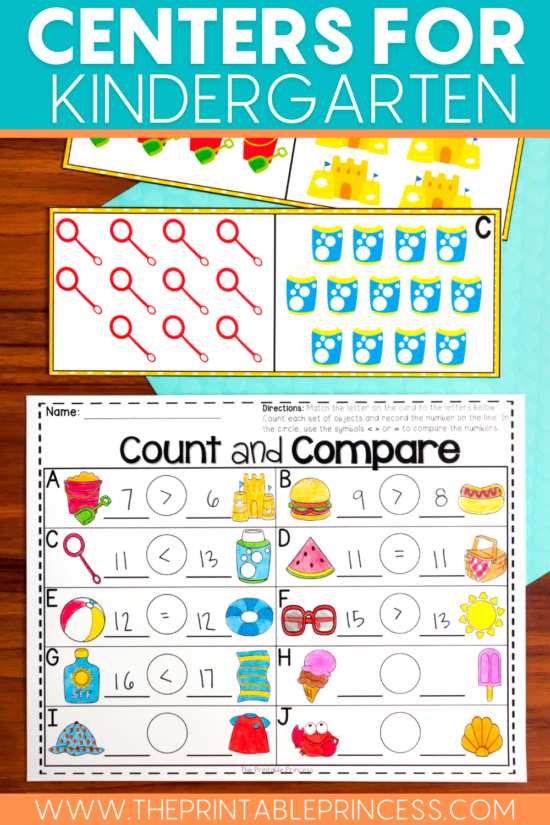 Technology Centers
If you have access to technology in your classroom, you can add a technology center to your rotations and review with Boom Cards. This is a fun way for students to practice without adding extra prep and grading to your teacher plate.
You can find Boom Card Bundles that include interactive digital activities for several math and literacy skills. Boom Cards can also be used for at-home learning and review during the school year and over the summer.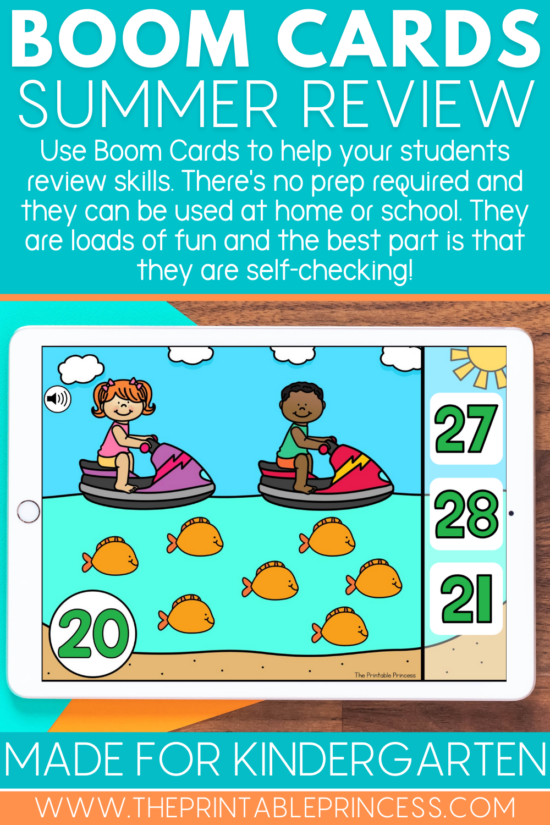 Games and Play
By the end of the year, your students may be a little antsy and are longing to get outside and play. Let's face it, you might be feeling that way too. 🙂
And that's ok, because getting outside and changing up the scenery is a good thing and can re-energize you and your students.
Plus, heading outside to get some fresh air and play an outdoor learning game or simply taking a break from your desks and gathering at the carpet for a quick time filler game is a great opportunity for end of year spiral review.
You can practice several different skills with the same game, giving you unlimited options for fun.
Review and Assess
During the last weeks of school, not only are you focusing on end of year spiral review, but you're also focusing on sight word assessments, phonics assessments, math skill assessments, and so on.
However, that doesn't mean assessments have to be boring and stressful. You can easily assess your students while reviewing key skills using kid-friendly activities that also give you great data.
Not only will your students gain meaningful practice, but this will also help you see what skills they need to work on and how they're progressing towards mastery.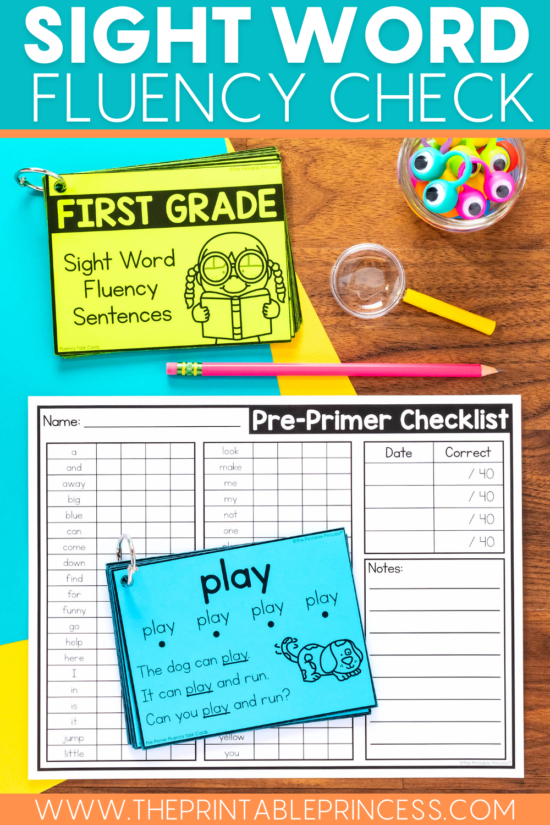 I hope these ideas for end of year spiral review leave you feeling more equipped to review key skills with your students heading into the last few weeks of school.
Do you have a great review activity or game your students love? Share it in the comments below.