No-Bake Pumpkin Pie in a Cup
I am not a pie person, but I make an exception when it comes to pumpkin pie. I think it's a Thanksgiving staple, as far as deserts go. There's nothing like a home-made pumpkin pie. If you're celebrating Thanksgiving in your classroom, it's probably not feasible to whip up a pie in your classroom, and store bought ones just aren't the same. Today I'm sharing with you a quick, no-bake recipe for Pumpkin Pie in a Cup.
Pumpkin Pie in a Cup makes a great Fun Food Friday snack or make it as part of your Thanksgiving celebration. It's easy to make requires just a few ingredients. I've also put together a no-prep sequencing freebie to tie in an educational piece. Of course you can totally make this recipe without the sequencing page!
If pumpkin pie isn't your thing, I've already created an Apple Pie in a Cup that works the same way.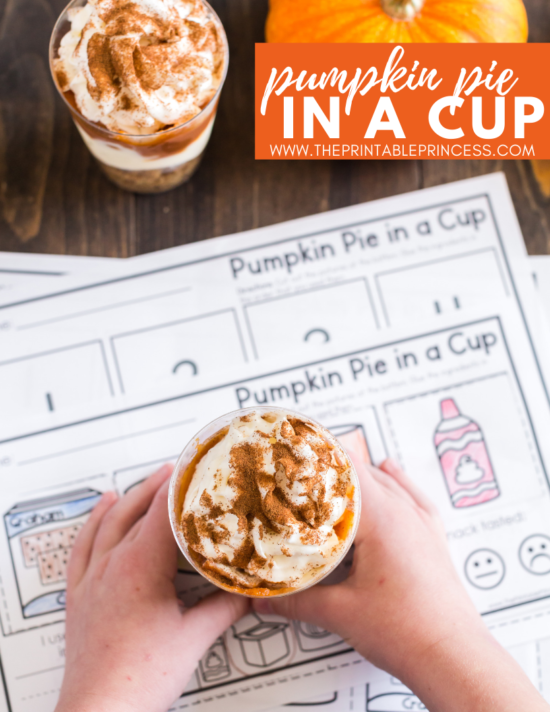 Ingredients You'll Need: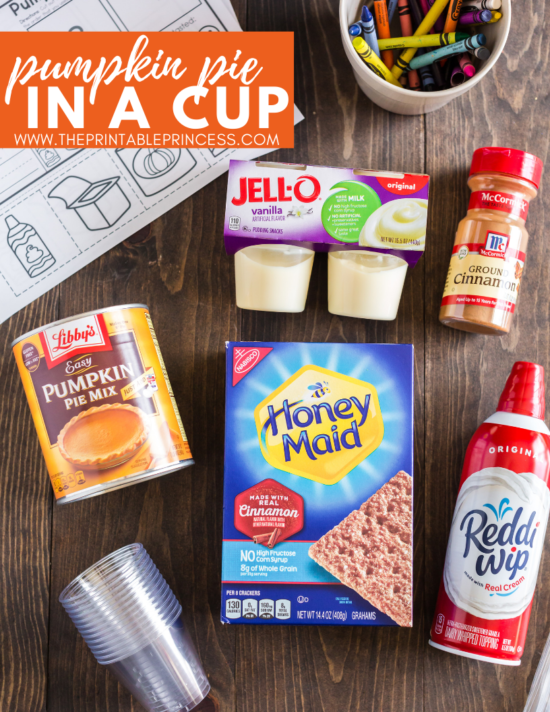 To make this recipe each student will need:
a cup and a spoon
1 vanilla pudding cup
2 graham crackers
2 – 3 tablespoons of pumpkin pie mix
a dallop of whipped cream
sprinkle of cinnamon or cinnamon sugar
Pumpkin Pie in a Cup Directions: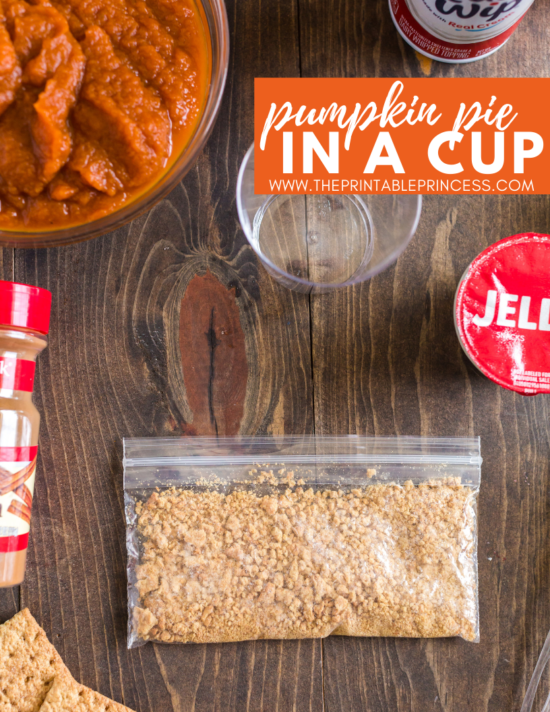 Supply each student with a sandwich size zip-top bag and two graham crackers. Be sure the top is zipped closed so the crumbs stay in the bag. Students will kneed the bag to crush the graham crackers. It's a good idea to use a paper plate as a work space (and crumb catcher).
You can also buy graham cracker crumbs in the baking aisle. Those would work too.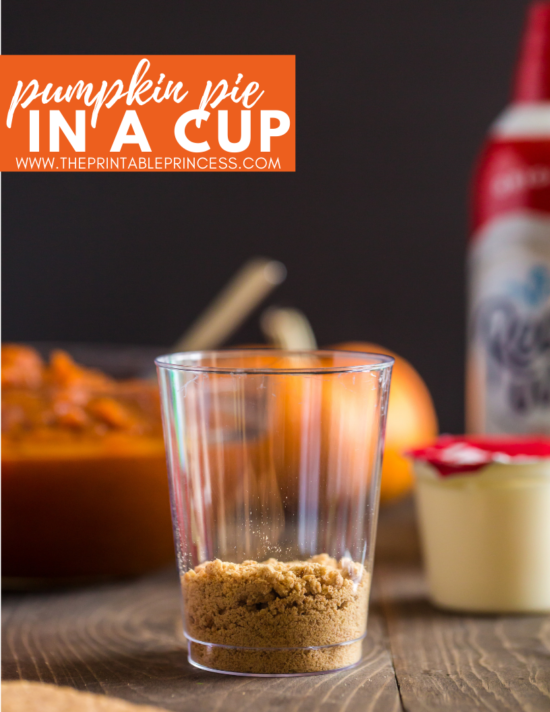 Pour the graham cracker crumbles in the bottom of the cup. It's up to you if you want a thin or thicker crust.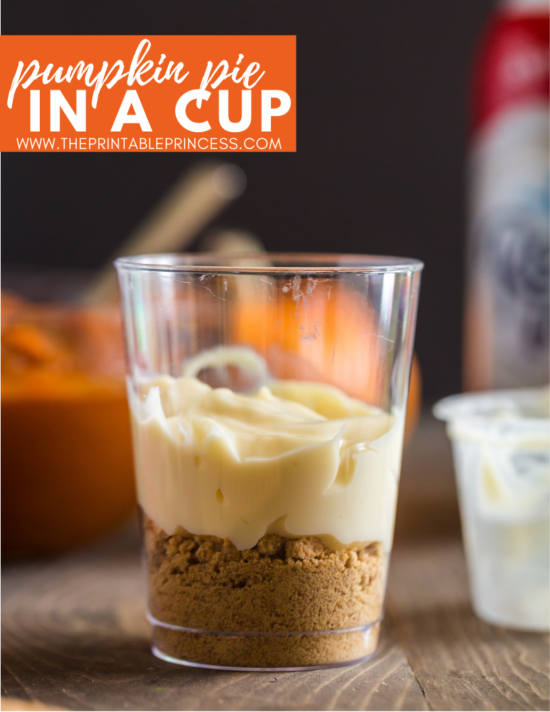 Open the pudding container and pour it into the cup on top of the graham cracker crust.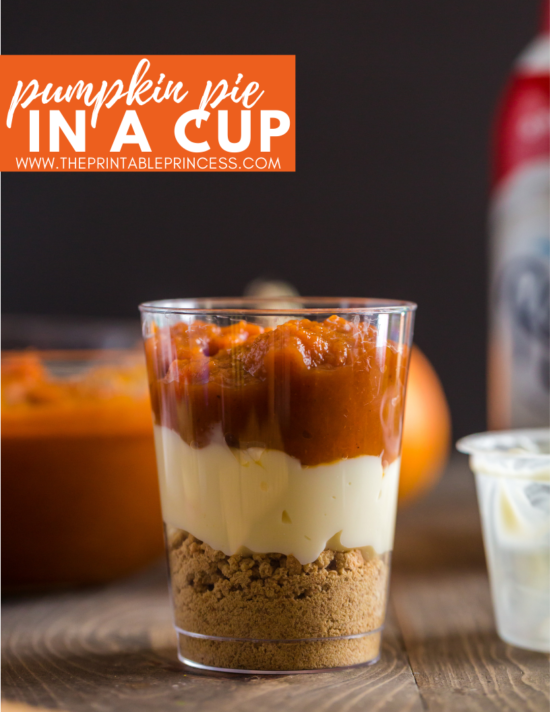 Add a scoop of pumpkin pie filling. Students can mix the pumpkin pie filling with the vanilla pudding, if desired.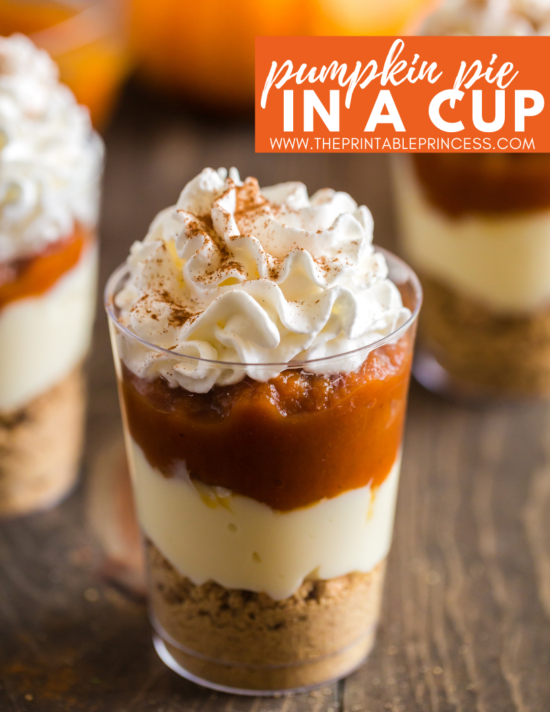 Add some whipped cream and a dash of cinnamon sugar…and enjoy!
For step by step directions on how to make Pumpkin Pie in a Cup, check out this video:
Sequencing Freebie
This snack is perfect alone, but if you're looking for a follow up activity or an educational component, I've got you covered! And just like this snack, it couldn't be easier because it's no prep!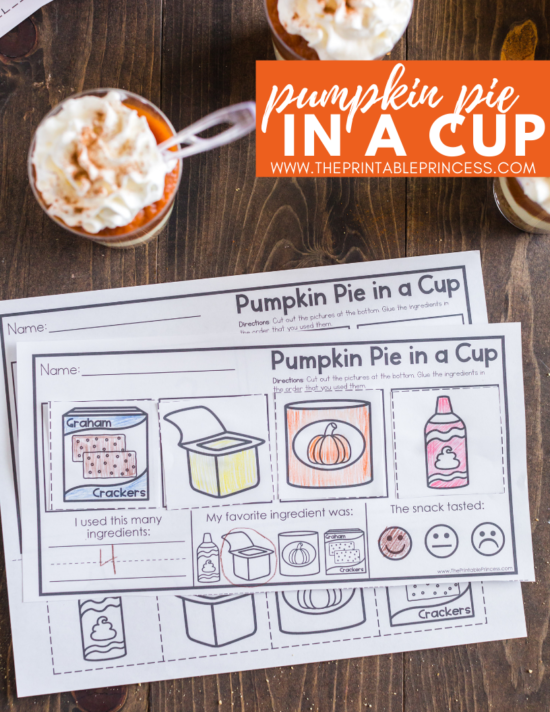 You can use this activity after students enjoy their snack. There's two versions included – one with cinnamon and one without it. Not all students like cinnamon, so I wanted to make sure you had options!
You can download the Pumpkin Pie in a Cup sequencing freebie here.
For more fun activities, check out these November Morning Tubs for Kindergarten.