Sale!
Letters and Letter Sounds ENDLESS Bundle
Total Pages: 425 and growing
File Size: 348 MB
Buy on TPT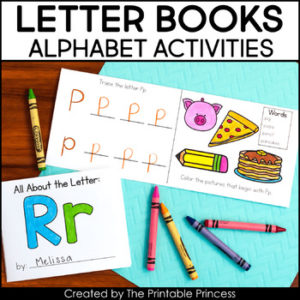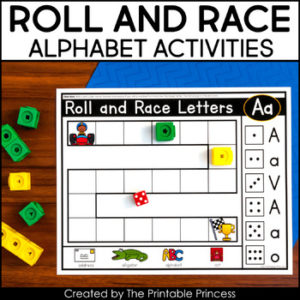 Description
If you're looking for some fun and fresh ideas to help your students learn letters and letter sounds, check out this Letters and Letter Sounds ENDLESS Bundle. These activities are engaging, hands-on, and effective for helping your little learners build the first step, their foundation, for reading success.
What exactly is an Endless Bundle?
An Endless Bundle is a bundle that will continue to grow and does not have a limit on the number of resources that will be added! Products do not have specific release dates, but will be added for you to download at no additional cost. The bundle price will increase as new resources are added. But, when you buy-in to the Endless Bundle, you'll receive all future updates for FREE! By buying in early, you are getting the current resources and all future resources at the lowest possible price.
What kinds of activities are included?
There will be a variety of activities included in this bundle. Centers, games, no-prep pages, and more are all included. The activities included are perfect for literacy centers, small group instruction, morning tubs, fast finisher activities, and more! All activities will be appropriate for PreK, Kindergarten, and First Grade students.
It gets betters…with Exclusive Resources!
This Endless Bundle will also include exclusive resources. These are resources that are made specially for this bundle and will not be available in my store or anywhere else. The bundle currently includes two exclusive activities, with more to come in the future.
How do I get the new updates?
When a new resource is added to the Endless Bundle, you'll want to visit the "My Purchases" tab and re-download to get the newest resource.
This bundle has a current value of $63.00, including the bonus resources. It is currently being offered at a special BUY-IN price of $35.00. As more resources are added the price of the bundle will increase. By buying early, you get the bundle at the lowest price and then will receive all future updates for FREE!
What is currently included in this ENDLESS Bundle?
⭐ Tic-Tac Letters
⭐ Pepperoni Pizza
⭐ Alphabet Letter Mats
⭐ Hidden Treasure
⭐ Alphabet Letter Books
⭐ Beginning Sound Readers
⭐ Roll and Race Letter Game
⭐ Taco 'Bout Letters (Bundle Exclusive – $3.50 value)
⭐ Berry Beginning Sounds (Bundle Exclusive – $3.50 value)
⭐ Find the Letter – Added 9/13/
⭐ Alphabet Cut and Paste Books – Added 10/25
⭐ Alphabet Puzzles – Added 11/24
⭐ Alphabet Fluency Sentences – Added 7/16
⭐ No Prep Alphabet Sentences – Added 7/31
⭐ Alphabet Uppercase and Lowercase Letter Sort Activity – Added 8/6
⭐ Alphabet Worksheets | Find and Color Letters – Added 9/1
Only logged in customers who have purchased this product may leave a review.