7 Ways to Practice Kindness in the Classroom
Creating a culture of kindness is a crucial part of a well-functioning classroom. Teaching students how to be kind is just as important as teaching conflict resolution and classroom routines and procedures.
As teachers, especially of little ones, we are keenly aware of the profound influence our everyday actions and attitudes can have on our students. That's why it's important to weave lessons and practice on the theme of kindness into your everyday routine.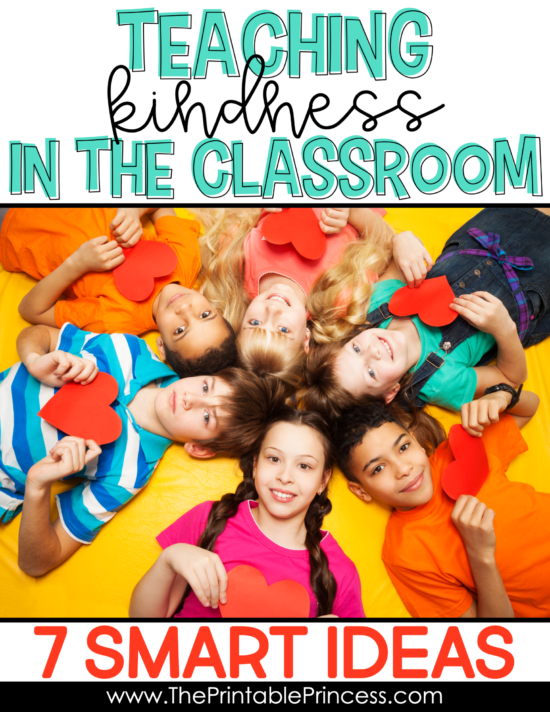 This article, along with many other articles on The Printable Princess, contains Amazon affiliate links. If you purchase through the links I earn a small commission. Clicking these links does not cost you any extra but helps this website to keep great articles and freebies coming your way.
7 Ways to Practice Kindness in the Classroom
Model kindness.
Of course, one of the easiest ways to encourage kindness in your classroom is by modeling it with your students every day. Start the day with a friendly greeting for each student. Speak kindly, model considerate behavior. Laugh with your students and listen attentively when they have something to tell you.
Acknowledge kindness publicly whenever you see it. Make a big deal out of little acts of kindness such as helping a friend, sharing a toy or using nice manners.
Use circle time to spread the love.
Circle time is a great time to talk about kindness. One teacher I know has a kindness stone (really just a regular rock with a shiny red heart painted on it). As the students pass the stone around, they acknowledge one of their classmates for an act of kindness. For example, "Ricky helped me clean up a mess that wasn't even his," or "Jamie said thank you when I gave her her paper."
To make sure every child is acknowledged, you can have each student say something complimentary about the student directly next to them. For example, "I appreciate Hayden for his nice smile," or "I appreciate Kaylie because she reads books with me."
Read books about kindness.
There are so many wonderful picture books for children that revolve around the theme of kindness. Choose one to read each week, or dive in and and do a 'kindness study' and read many, comparing and contrasting the stories.
Talk about the books with your students, examining the characters and their actions. Create an anchor chart listing characteristics of kind people.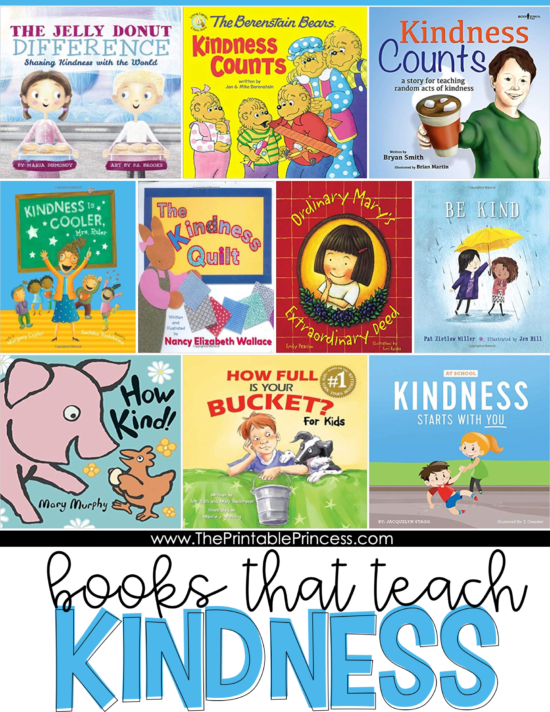 Role play kindness.
Give your students the opportunity to practice situations that call for kindness by acting them out. For example, have a group of students act out a scenario where one child is being left out. The child being left out can show what that might feel like with their face and body. Then a couple of other students can approach her and invite her to play and see how she reacts.
Another situation could be acting out two different ways to ask a classmate for supplies. For example, "Give me the red crayon!" or "May I please have the red crayon?" It is important to provide examples and non-examples so students can see what kindness looks like (and what it does not look like).
Role playing really works for so many situations. You'll find that your students love participating and may even ask you to practice different situations as they come up.
Let kids tattle on each other (in a good way!).
Set up a kindness mailbox or bulletin board in your classroom. Have sticky notes or scraps of paper available for children to write down or draw pictures to acknowledge kind acts they witness in the classroom.
Set up a regular time to go over their notes, perhaps in the afternoon or first thing in the morning. Again, make a big deal out of their reports, praising and reinforcing the kind behavior you hope to see.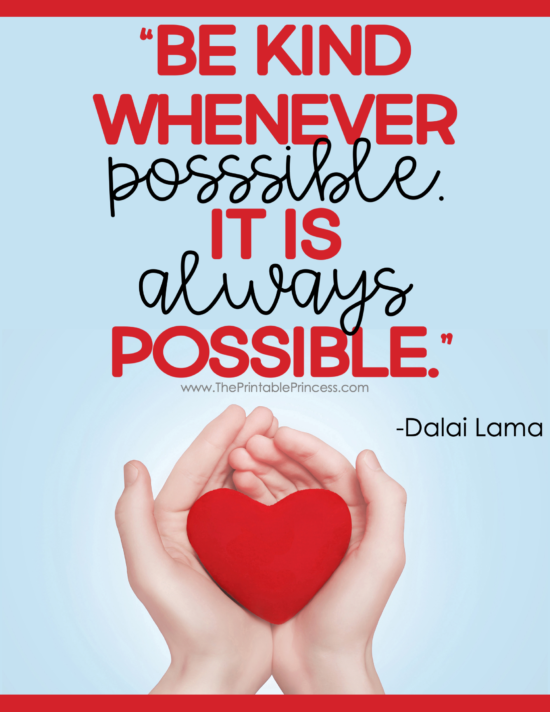 Create a kindness calendar.
Brainstorm ideas with your students about ways they can show kindness in the classroom. Create a calendar with their kindness ideas. Focus on one at a time for a day or a week. You might even put the ideas in a jar and pick one out per day. Some ideas:
Invite someone to play
Smile at three people
Give someone a compliment
Say please and thank you
Let someone else go first
Share a book with someone
Extend kindness beyond your classroom.
Plan activities that encourage your students to practice kindness around your school and community. A few ideas:
Draw a picture or write thank you cards for school staff members: custodians, secretaries, lunchroom helpers, etc. Set up an appointment to deliver the notes in person so students can witness the effect of their kind gesture.
Hold a food drive/ mitten drive/ toy drive and donate to a local charity.
Decorate the sidewalk with positive pictures and words (or use post-it notes and spread around the school).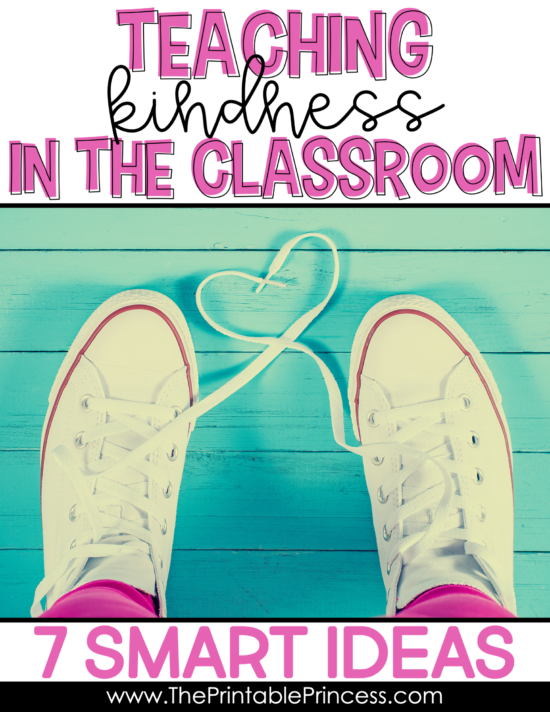 For so many kids, kindness just comes naturally. Others may just need a little instruction and practice. Purposely setting up lessons and conversations to encourage kind hearts and actions in the classroom not only helps create a solid community, it teaches valuable lessons that go beyond the classroom.
Until next time,