Let me start off by saying this post has absolutely nothing to do with teaching, school, lesson plans, or anything like that. If you're looking for teaching related articles you can find those here. Today I wanted to share a holiday trail mix recipe. This is a Christmas tradition that my family has done for as long as I can remember.
This trail mix is a holiday staple in our family. My mom made trail mix every Christmas when I was growing up, and it's now something I make with my family every December. It's one of those things where it doesn't quite feel like Christmas until we've made trail mix.
Though we make it at Christmastime, it' not really a holiday trail mix. You really could make it any time throughout the year, but we've always had it at Christmas.
And, please, don't even ask how many calories are in this. I'm sure it's a lot. Let's go by the motto that Christmas calories don't count.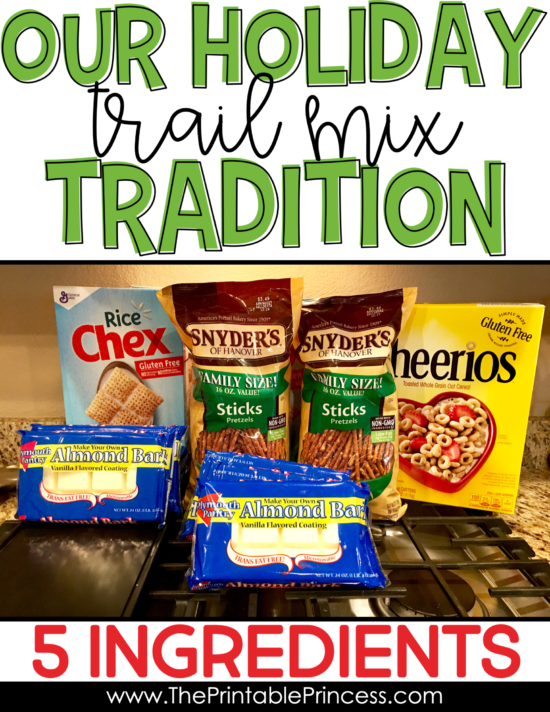 Now, I feel like I need to preface this post by saying two things: 1. I am not a food blogger. 2. I'm also not the world's greatest cook. So writing a recipe blog post is pretty high on the list of things I thought I would never do.
However, after I posted about our family trail mix on my Instastory over the weekend, I had several DM's asking for the recipe. As we were making it, I took pictures of the process to share with a friend. And since I had pictures, I thought I would share them with you and the world.
Another thing I need to add is that I was not planning on sharing these pictures with the world so I did not clean my kitchen or make it presentable. Same with the pictures, they are definitely not food blogger worthy! But here you are, so pretend we are just chatting over a cup of coffee and I'm sharing my recipe with you. 🙂
Here is a list of the ingredients you'll need. We made a double batch, but unless you are feeding a small village you don't need that much. So the ingredients below are for a single batch.
Trail Mix Ingredients:
1 Family Size box of Plain Cheerios
1 Family Size box of Rice Chex Cereal
2 bags of Pretzel Sticks
4 – 24 oz packages of vanilla flavored Almond Bark
1/2 cup-ish of plain Crisco (to thin out the almond bark)
(I somehow left Crisco out of the picture of ingredients. I just buy the single stick because even a small tub is too much.)
You'll also need a colander and a pretty large (or two medium size) container for mixing the trail mix and wax paper.
Trail Mix Directions:
Before the baking begins you'll want to cover your kitchen counters or a table with the wax paper. This is where the trail mix will dry after you've made it. The wax paper keeps the counter tops clean and makes clean up much easier. I tape the pieces of wax paper together to make one large cover and to avoid little pieces getting trapped in between papers.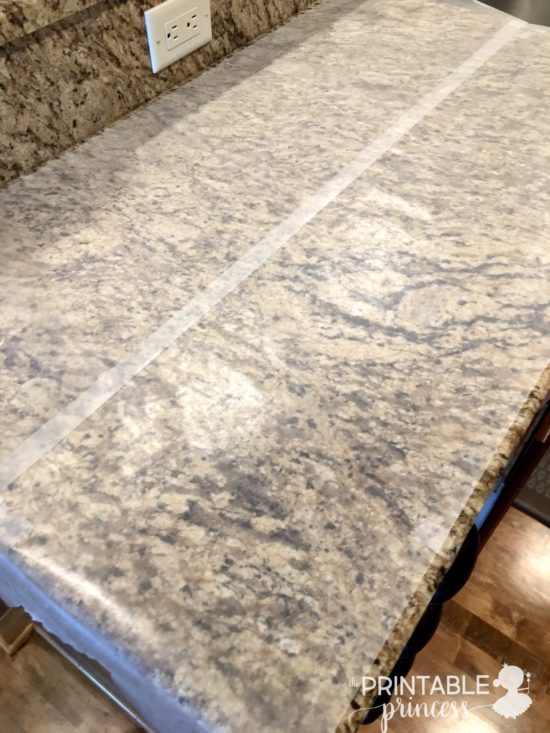 Next pour the ingredients (one at a time) in a colander. Shake and gently stir to remove any excess dust, salt, or broken pieces.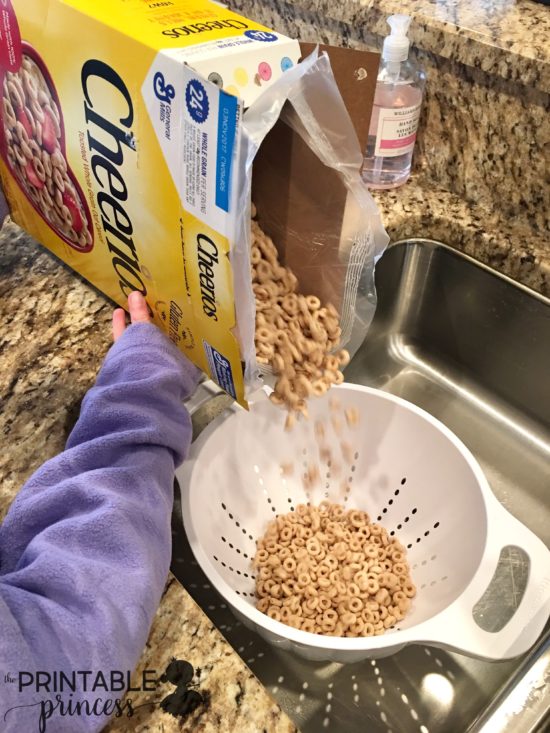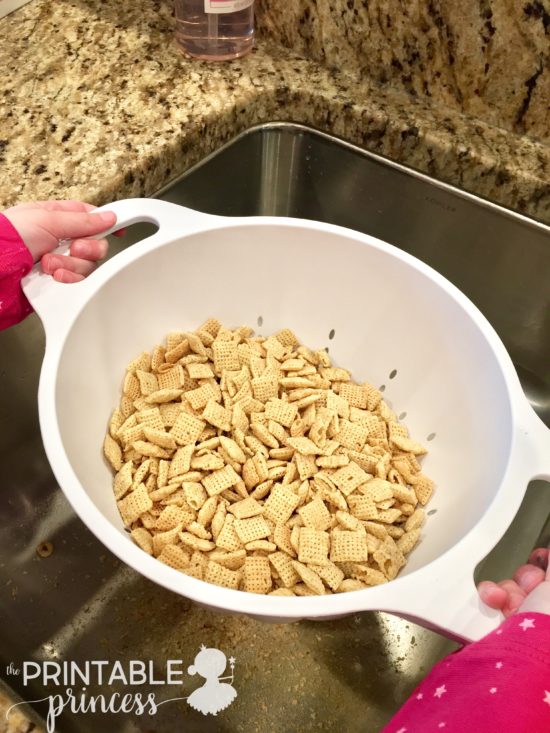 Once the cereal and pretzels are sifted, pour them in a large container and mix. Be sure to mix gently so that the Chex cereal doesn't break. You can see it makes a lot of trail mix! I have two large containers that are just for trail mix each year.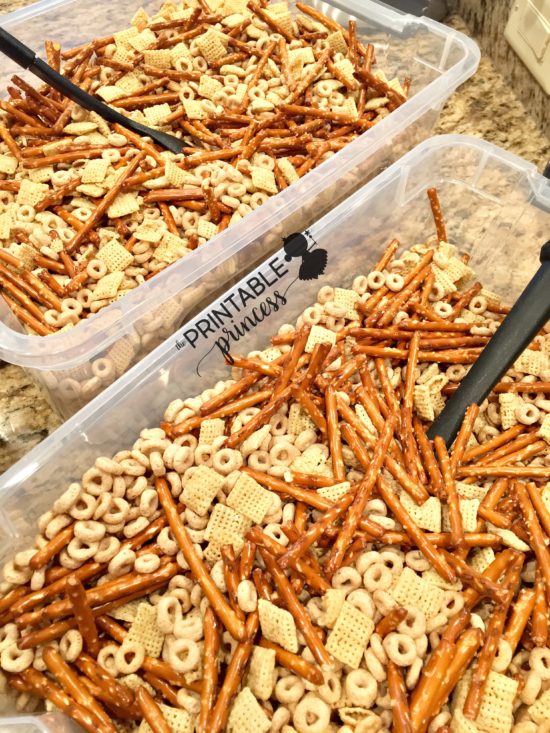 Making the Coating:
Next make the almond bark coating. Before melting the bark, break it up into smaller pieces to help it melt faster. Breaking the bark is hard so I either ask my husband for help or just drop it on the counter a few times.
Add the Crisco and bark pieces to a medium sized pot over low heat. If the heat is too high the mixture will burn. As the mixture begins to melt, stir constantly (especially the bottom of the pot) to avoid burning. When the bark smooth and no longer lumpy, it's done!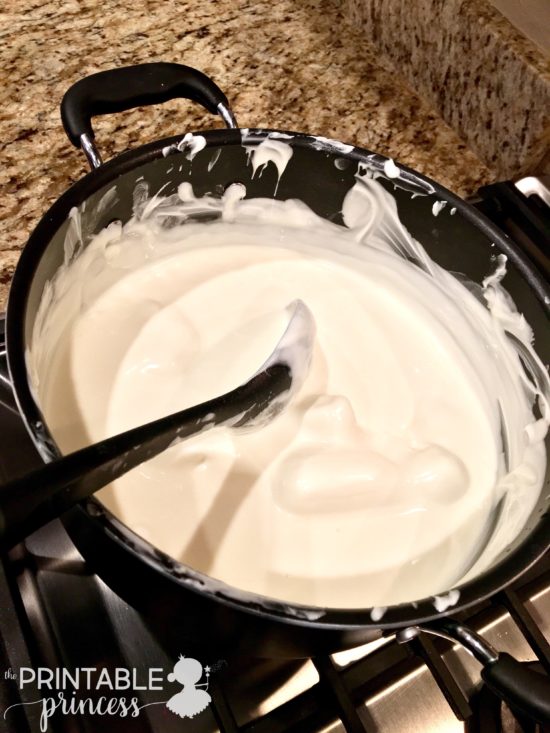 Once the bark is melted and there are no more lumps, slowly pour the bark over the cereal and pretzel mixture. The bark is hot so be sure to use a large spoon to stir the mixture around gently. Add a little at a time until everything is coated. Work quickly because the bark will begin to dry and harden as the ingredients are coated.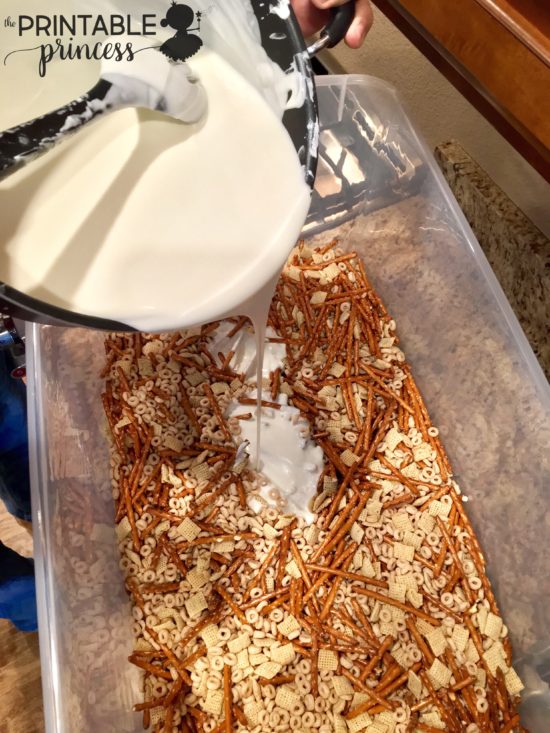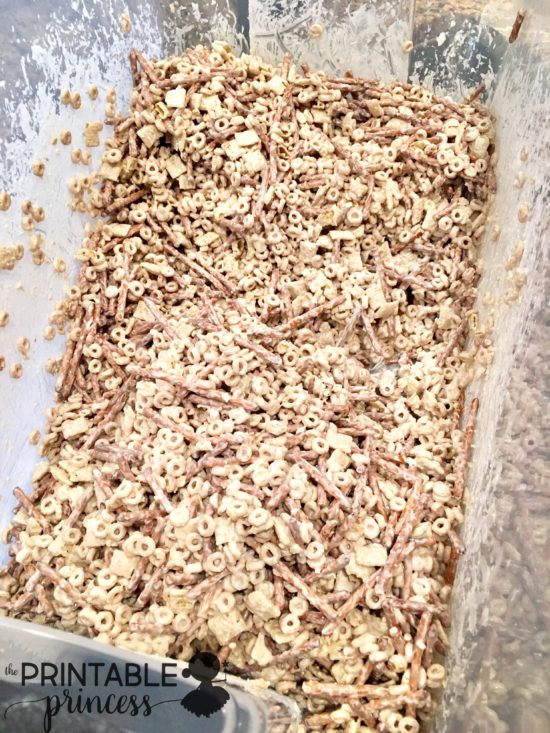 The Final Step:
After the trail mix is coated it needs time to dry. Remember the wax paper that we put on the countertops earlier? You'll pour the trail mix on it to dry.
It takes about an hour or two for the trail mix to completely dry. When the trail mix dries it sticks together so you need to break it apart into smaller pieces.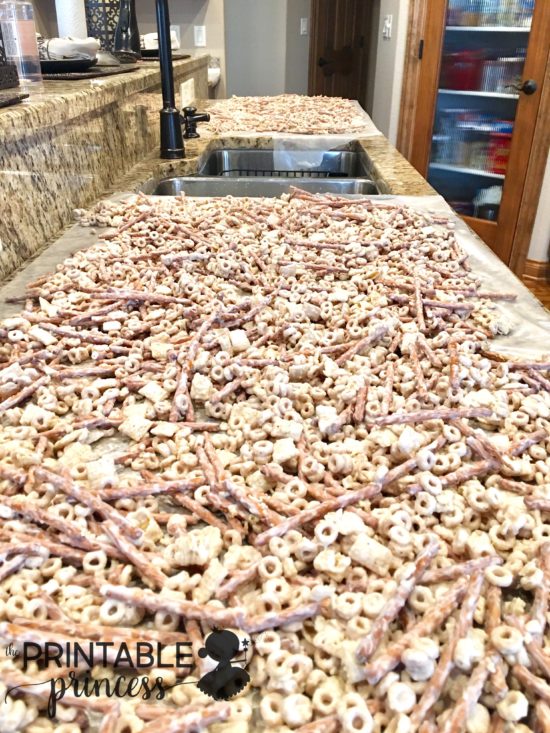 Store in air tight containers. We were making ours for neighbors so we put it in cute holiday bags.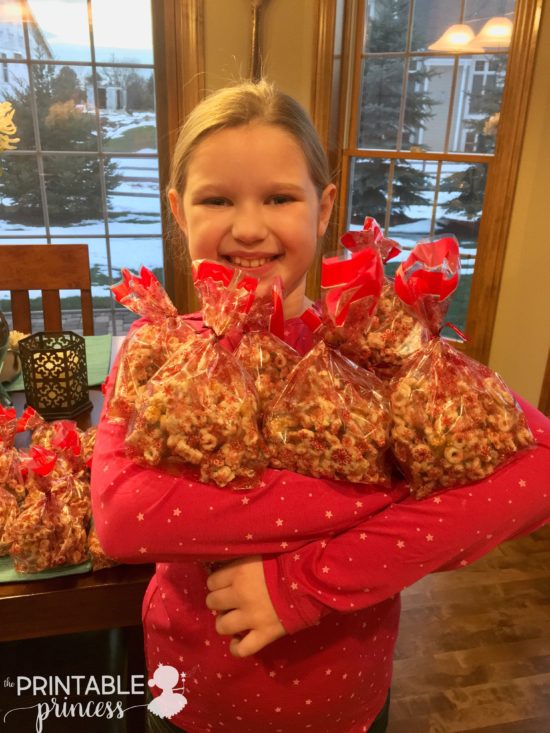 I hope you've enjoyed this holiday trail mix recipe! What are some of your holiday traditions? Do you have family recipes that have been passed down? I'de love to hear about them! Leave a comment below!
Until next time,