How to Encourage Reluctant Readers
While some students seem like they were be born to read, others aren't so motivated about breaking out a book. However, as a teacher, you don't have to struggle to teach those not so motivated students. You don't have to settle for saying, "reading just isn't their thing." Today, I've got you covered with my favorite ways to encourage reluctant readers.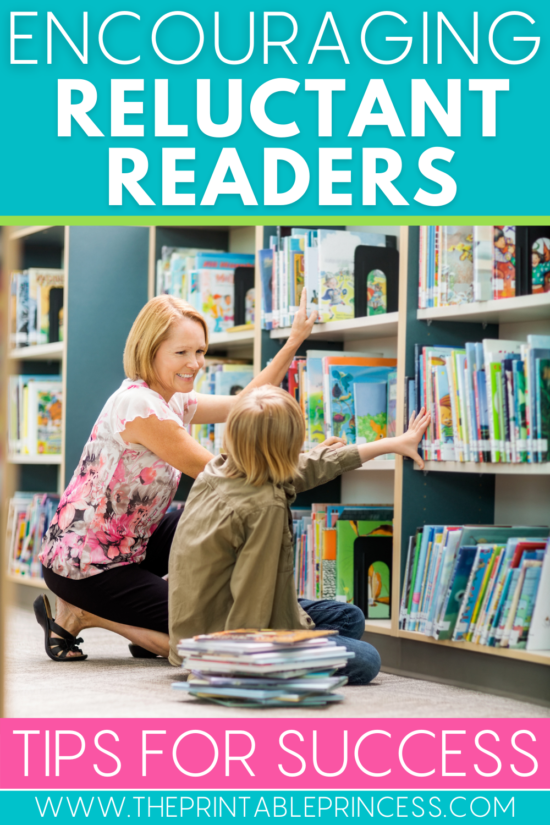 Take an Interest Inventory
First off, it is crucial to get to know your students' interests. This will help you have a better idea of the types of texts they'll love. Ask students a variety of questions, such as:
What are your 3 favorite animals? (You can cap it at 3 for now, or you might be there awhile. If you're a kindergarten teacher, you know what I mean.) 🙂
What sports do you like to play or watch?
Who are your pets?
Do you like books about dinosaurs or superheroes?
Do you like books about princesses or magic?
Would you like to read with a parent, a friend, a teacher, or by yourself?
You can add questions that you find relevant to your students and complete this interest inventory at different times throughout the year. As your students grow and learn, their reading taste might too.
Give Students Choice
The next way to encourage reluctant readers is to empower them by giving them choice in what they read. Now that you know their interests, you or a school librarian can help them choose books and texts they'll be excited about at the school or classroom library.
And guess what? It might not always be a traditional book! Some students are drawn to magazines, weekly readers, science journals, or audio books. The bottom line is…reading is reading. Would you rather have a student pick out a kid-friendly magazine and enjoy it or struggle to read a book that's not in their wheelhouse?
Encourage Reading at Home
Developing a good reading routine at home is key. You can pass each student's interest inventory on to their parents so that they can help their students find texts they're motivated to read at home.
A great way to encourage reluctant readers, especially at home, is to use a monthly reading log. Students love to see their progress visually. They have such a sense of accomplishment as they fill in all of the spaces on their reading log throughout the month. Let me tell you something important to remember…it is NEVER, I repeat, NEVER too late to start encouraging reading at home.
Once students have met their goal or made great progress, you can offer a special reward too. It is imperative that we celebrate our students' successes and reading milestones. Those positive affirmations are some of the best ways to encourage reluctant readers.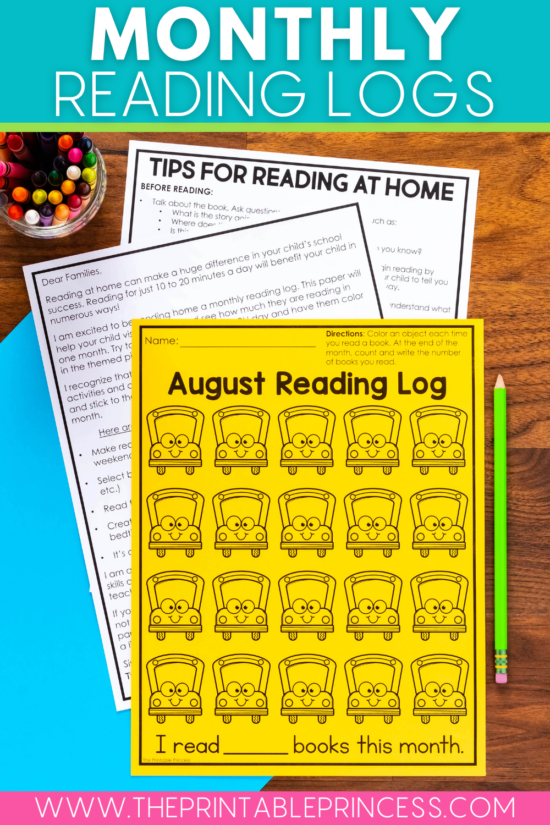 Create an Environment for Reading
Setting up your classroom environment to encourage reading is another great way to motivate your little readers. Set up some cozy reading spots with dollar spot pillows, flexible seating options, or even just a quiet spot on the carpet. Dim the lights, turn on calming music, and let your students choose a spot to read that is relaxing and makes reading enjoyable.
(If you have a fun reading nook in your classroom, I'd love to see it! Share it in the comments below or tag me on social media.)
Classroom Book Store.
One of my absolute favorite ways to encourage reluctant readers is to set up something I like to call, "Book Store." Take the leveled readers from your curriculum or your stash of sight word books and split them into different leveled baskets. You may have a basket for your below level, on level, and above level readers. Here's the secret…your students won't know the difference!
Level your students by writing their names on sticky notes or pieces of construction paper. Stick them to each basket so they know exactly which books they can "shop for." When it is time to visit the book store, students can find their basket and choose any book to read from it. This gives students the excitement of going shopping for a book that they get to choose all on their own!
As your students are reading around the room with books they've chosen from the book store, this gives you an opportunity to make your way around the room and read with your students one on one. They'll feel so proud getting to read with you as you give them your undivided attention. This is a great way for you to see how they're progressing and coach them along.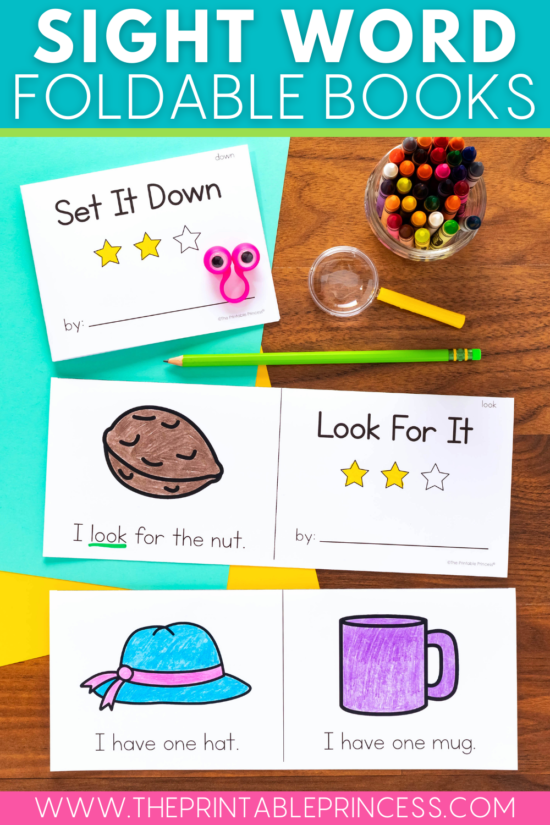 Read Aloud Daily.
Want to know one of the most powerful ways to encourage reluctant readers? Doing DAILY read alouds. Yes, maybe even multiple read alouds per day! Students love getting to hear you read to them using fun voices and modeling what a fluent reader sounds like. If you're excited about reading, this attitude will rub off on them as you share your love for reading.
Implement a Listening Center.
Some students are auditory learners and learn best by listening to stories. You can set up a listening center in your classroom where students can listen to audio books or use a reading app. As they listen, they can draw to show what is happening in the story. After the story, they can use their illustration to retell the story to you or a friend to work on those comprehension skills.
Use Technology.
Some students have a hard time sitting down with a book and staying focused, but do really well with digital learning activities. These simple sentence Boom Cards with audio directions are a great way to meet the needs of those learners while still giving them an opportunity to practice their reading skills.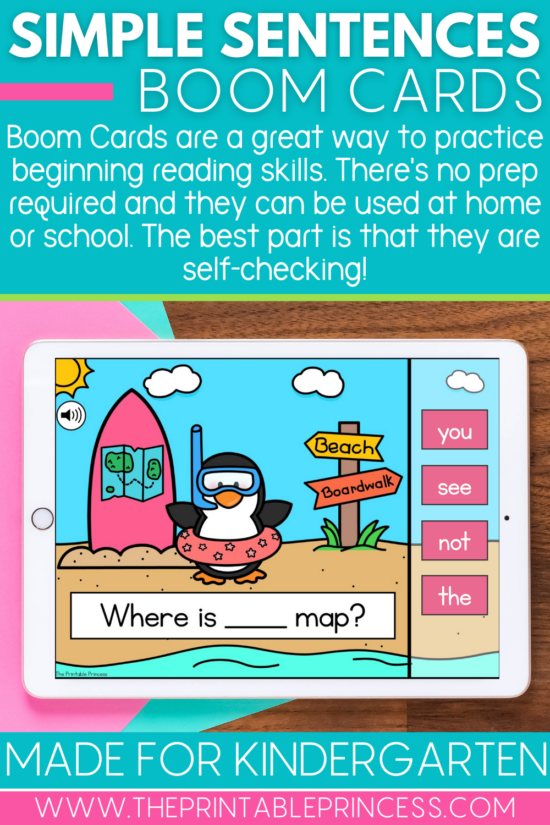 Differentiated Comprehension.
Comprehension is a huge part of reading. Some students struggle to express what they've heard in a story, so instead of forcing one way of showing comprehension, why not offer multiple ways?
All students learn and communicate differently. Therefore, by offering differentiated forms of comprehension, such as drawing a picture, retelling the story aloud, recording their responses, or acting out parts of the story, you are able to reach all of your students in the way they learn best.
Were these ways to encourage reluctant readers helpful? Leave me a comment below and let me know which ideas stood out to you.