Read Alouds, No Prep Activities, and Freebies for March
Let's face it, life in the classroom can get crazy at times. Schedules change, unexpected things come up, activities or events are cancelled, or sometimes things just takes less time than you planned. So I think it's nice to have some easy things on hand to keep things running smoothly. This way when we have five or ten minutes before lunch or specials, or there's a hiccup in the schedule – I always have a back-up plan.
Plus, I love having a few activities that are quick to pull out if I need to run to an unexpected meeting, need to work with an individual student, or something else comes up. Today I wanted to share with you some of the activities I keep on hand.
Kids love to be read to, plus it's so important that you read to them several times during the day. As the season, holiday, or theme changes books are one of the first things I change in my classroom. Here's some of my favorite read alouds for March.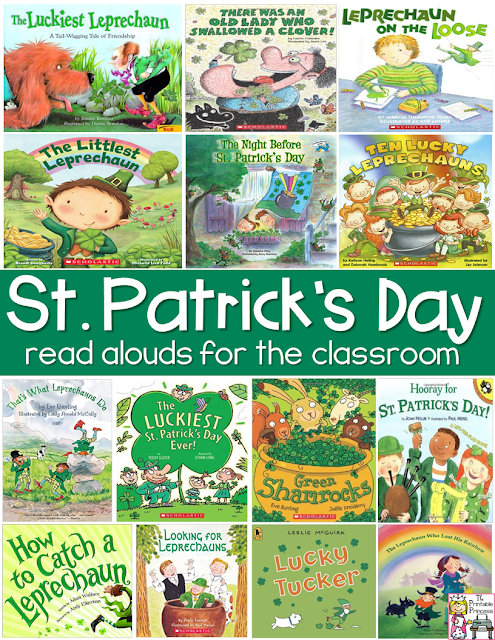 This article, along with many other articles on The Printable Princess, contains Amazon affiliate links. If you purchase through the links I earn a small commission. Clicking these links does not cost you any extra but helps this website to keep great articles and freebies coming your way.
Next up is a no prep freebie perfect for March. There's a variety of skills included, so there's something to for everyone! These are great to print and use for morning work, homework, or those in-between times. You can click on any of the pictures to download the FREE packet from my TpT shop.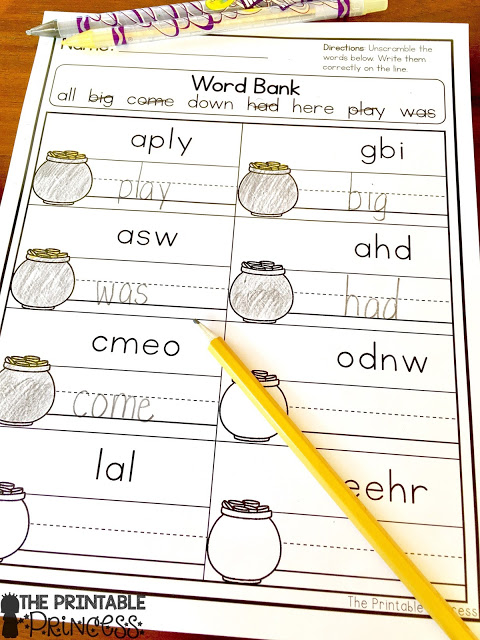 Students unscramble the sight words and write them on the line.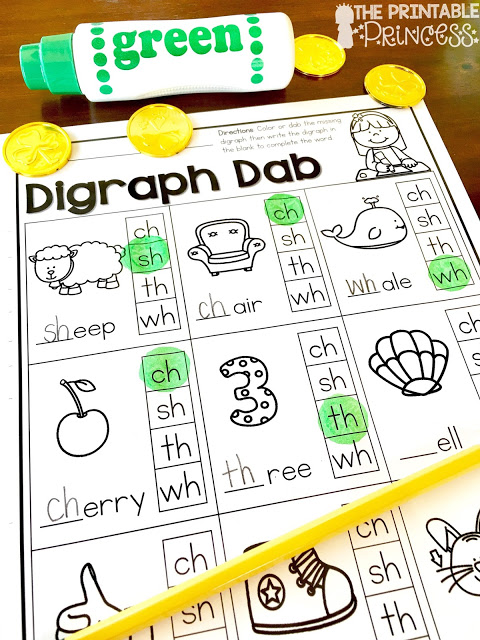 Students can use bingo dabbers, crayons, markers, etc. to mark the correct answer.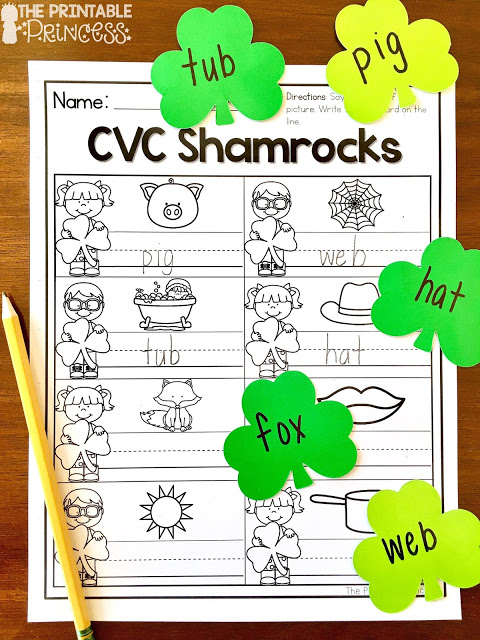 With CVC Shamrocks you can use this as a no-prep page or turn it into a center or write the room activity. I used shamrock cut-outs for an extra festive touch.
Simply write the CVC words on the shamrocks and place them in a center (or around the room). Students match the shamrock to the picture and record the CVC word.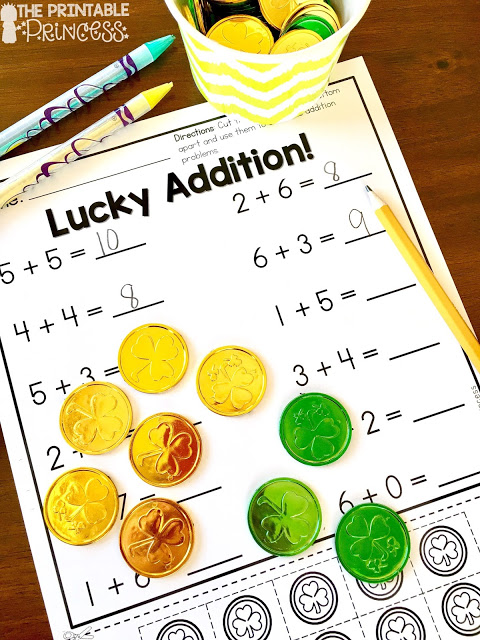 Lucky Addition has optional cut-apart counters at the bottom. Students can color the counters, cut them apart, and use them to solve the math equations.
I love sending home these pages for homework because I know students will have manipulatives handy to practice addition and subtraction. You can find an entire packet of these pages here.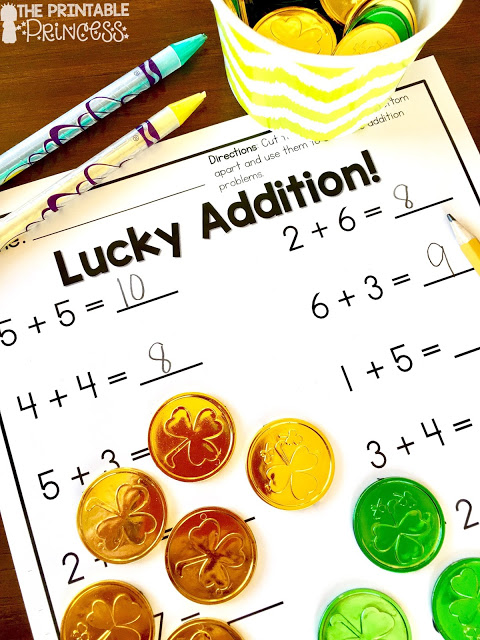 Instead of using the cut apart counters, you can also use coins as counters!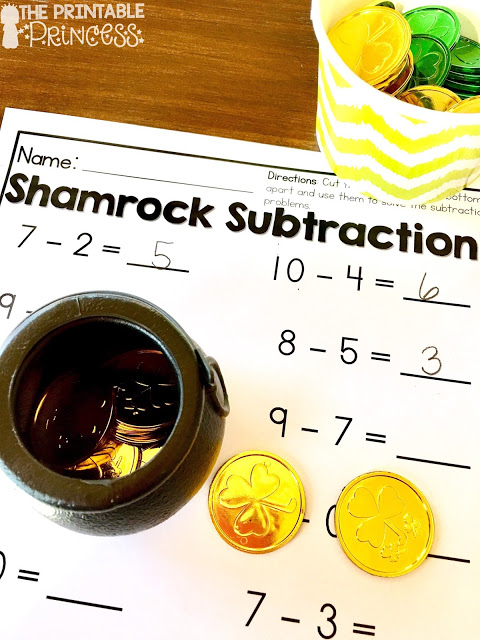 For Shamrock Subtraction we used gold coins and black pots. We counted out the number of gold coins and then subtracted by taking away coins and putting them in the pot. There's cut-apart counters at the bottom of this page too. Be sure to click on any of the pictures above to download this freebie from my TpT shop.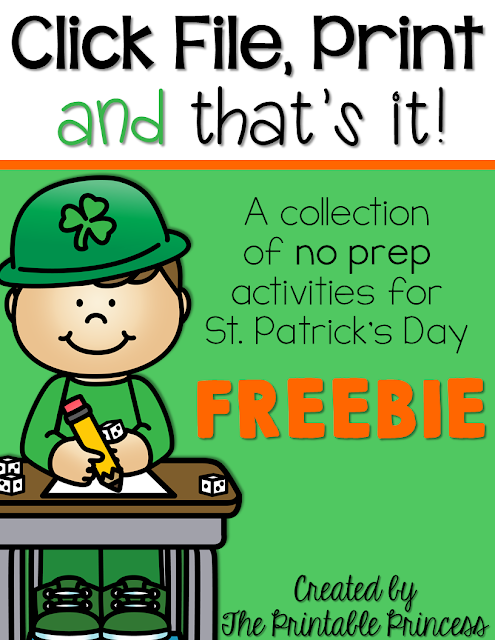 A Dab of Learning: March
Here's a peek from the A Dab of Learning: March edition packet. I love these packets because there are so many skills included. They are perfect to help teach, reinforce, and practice the skills you are already working on in the classroom. They are easy to implement, just print and go. Plus they are so fun for students. Students can use bingo dabbers or crayons to show their answers.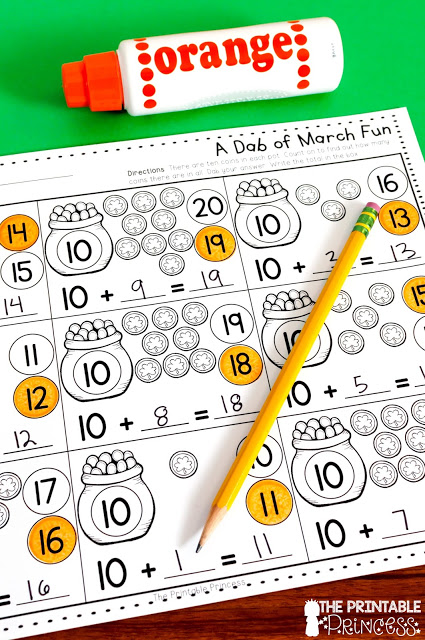 Students count to determine the number that is represented by the pot and extra coins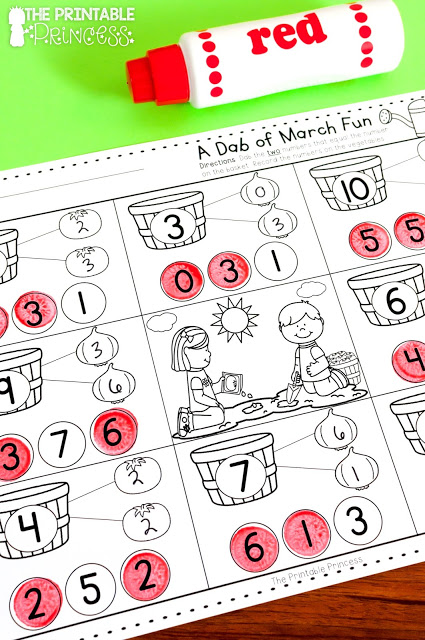 Students dab the two numbers that equal the number on the basket.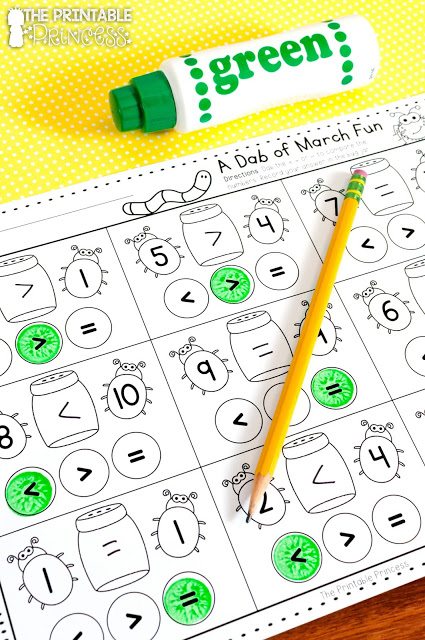 Comparing numbers.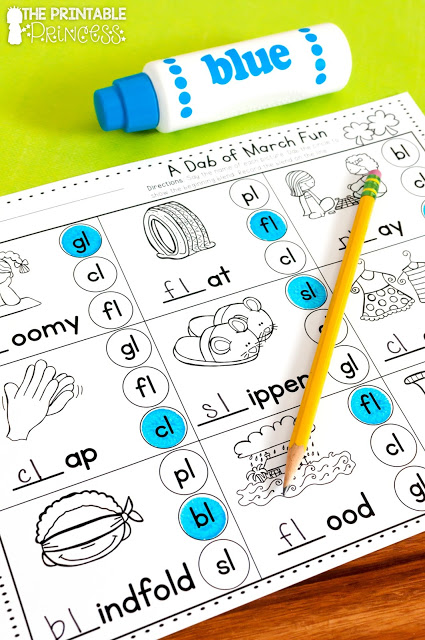 Beginning blends practice.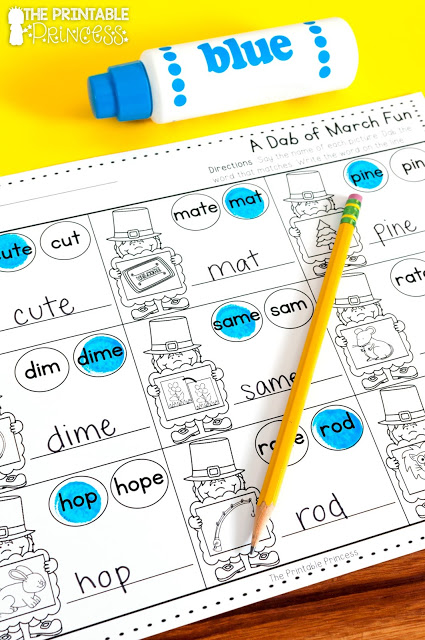 Short and long vowel – CVC and CVCe practice.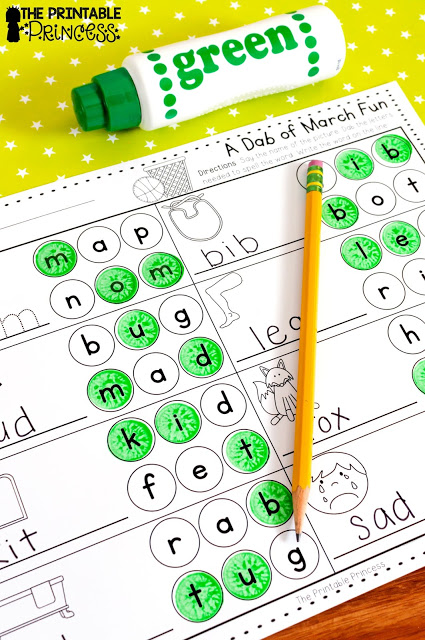 Beginning, middle, and ending sound CVC practice.
There's tons of Kindergarten appropriate skills included with the 35 activities in this packet. Click here to check out the entire packet, plus read a list of all of the skills included, by clicking on the image below.
Or check out the YEAR LONG BUNDLE with well over 300 pages of bingo dabber NO PREP printables!
Thanks so much for reading along!